Whether you're planning for your first Sport Expo booth, or you're a seasoned exhibitor, there's a certain amount of organisation involved in getting your product visible in an ever-evolving sector such as the sports industry.
Exhibiting at a sport and fitness expo is a priceless opportunity to get your product or service directly in front of potential customers, giving them a chance to experience what you have to offer directly. Being in such close proximity to both your customer base and your competitors is can be both a blessing and a curse; but thorough planning before the big day will maximise your success and gain you the attention you deserve.
So, we've mustered up 8 top tips for you to consider when planning for your sport expo booth to help you gain that edge.
Top Tip #1 on Planning Your Sport Expo Booth: Plan For Your Customer Profiles
If your business has made it this far (congrats!), you'll most likely have generated some customer personas as part of your sales planning, giving you a better perspective on customer goals and how your product might fit into these.
Let's go through an example. You're a company selling a unique blend of organic sports supplements and drinks, based on recent research in nutrition and conditioning. What might some of your customers be?
Nutrition Nathan:

Nutrition Nathan is the head nutritionist for a professional sports team, interested in adding new nutrition goods to his team's diet plans in order to speed up their recovery post-training. His main interest is the efficacy of the product.

Hiking Hannah:

Hiking Hannah is looking for a 'pick me up' to keep her steady for her long weekend hikes and trips. Her main concerns are taste and portability.

Healthy Hakim:

Healthy Hakim isn't a heavy exerciser, but is interested in health science and wants to keep his body healthy whether or not he's being active. His main concern are the health benefits of the product.
These 3 customers all make up your customer base, but they have different buying capacities, motivations for buying, and different buying journeys. Putting them into the same pot would be limiting your sales potential. Just as these are important in your digital marketing and sales planning, these are incredibly useful to consider when preparing for your exhibit at a sport and fitness expo.
Why?
Because effective promotion will involve aligning your face-to-face marketing with these personas. It never hurts to do some research and see what type of attendees will be at the sports expo (Strength and Conditioning Experts, Physiotherapists, Sports Scientists, Club Managers, sports enthusiasts, etc). The selling points, story, and valued content for each of these personas will differ, and you may want to think about approaching these segments differently, such as presenting them with different print, demonstrations or sources of information.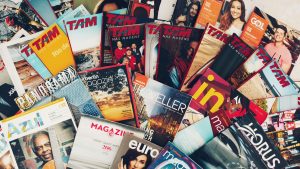 Top Tip #2 on Planning Your Sport Expo Booth: Train Your Staff
The staff you bring to stand in your exhibition booth act as the face of your company. If you've poured money and careful planning into how your booth will be designed (as you should), don't fall short on the potential for your staff to drum up effective interactions with attendees.
Bring people you think will present your product/service how you want it to be presented. Your accountant might be cracking at number-crunching, but that doesn't necessarily mean they have an extensive knowledge of your products or have natural skills in sales.
Make sure the staff you bring are clued up about all the products/services on offer, and why they offer value to the market. You'd hate to have an interested buyer ask a question that the booth staff member doesn't know the answer to! If a staff member hasn't attended an exhibition before, run them through how the day will look, and what to expect. Many attendees will be perusing the aisles without knowing what they're looking for: train your staff to know how to attract passers by without driving a hard sale, and you'll be increasing your potential for sales.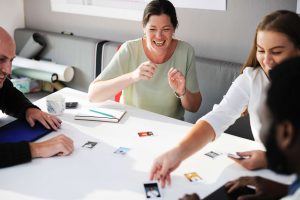 Top Tip #3 on Planning Your Sport Expo Booth: Prepare a PR Kit to Benefit from Press Attendees
If you are a larger company or corporation, the media may already be aware of you and actively seek out information about your product or service. But, it's much more likely that you'll be the one trying to pitch to them!
Make it as easy as possible for this to happen, by giving them access digital access to a Media Kit with an overview, leading to further information. Include high resolution images and logos, links to relevant information, your major products, the rationale behind your service/product, and anything else you think adds value to your pitch.
You might also be able to benefit from any press releases or media rooms the show organises, if you're proactive enough to do some digging into what's on offer.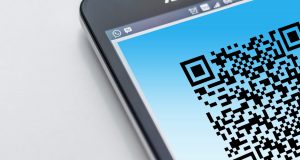 Top Tip #4 on Planning Your Sport Expo Booth: Plan Your Freebies, Demonstrations or Prizes
Making yourself visible and enticing to passers by is the key to generating buzz around your expo booth. So, put time aside to consider what promotional goods you might use to entice people to enquire.
The strategies you'll want use will depend on a variety of factors, including budget, and what your product is. For example, if you are selling expensive motion analysis equipment, giving away freebies might not be your best bet! However, allowing demonstrations of how your product works would be a great way to exhibit the value of your equipment.
Being creative here really pays off; if you have an unusual competition or freebies, this could give you an edge over your competitors. Remember, however, to keep freebies or prizes relevant to your products, and in keeping with your branding style. Afterall, if your emphasis is on health products, giving away free sweets with your logo on could send a confusing message…
Top Tip #5 on Planning Your Sport Expo Booth: Use Technology to Smooth Your Audience Engagement
Part of optimising your brand and exhibition stand is making the interaction between your audience and your company as easy as possible.
Part of this could be planned for before the event. Yes, many booths will use competitions to generate interest in their products and attract visitors to their stand, but what about during the run up to the event? You might find it worthwhile to run a creative competition promoting your product and attendance at the expo prior to the day, using social media or email campaigns to publicise this.
For the event itself, consider each possible interaction a passer by could have with your booth staff and items on offer. Which of these could benefit from technology to improve customer engagement and conversations?
If you're collecting emails for marketing, use a tablet for this, and save yourself the time of inputting written emails after the event

Consider using QR Codes to provide quick access to your website, apps, or any rich material

Does the event have poor WiFi coverage? Offer free WiFi to attendees in exchange for their email

Implement interactive content at your stand, such as demos, videos, quizzes, or interactive displays
Top Tip #6 on Planning Your Sport Expo Booth: Outline Your Measures Of Success Before the Expo
Nobody knows your business better than you, so naturally, you'll be the best person to figure out what a successful exhibit at a sport and fitness expo would be.
Having a gut impression that things went well and you were well received is great, but it doesn't give you much to aim for. Be clear in your measure(s) of success, and make everyone involved aware of these. Not only will this help motivate you towards a target, but it will keep everyone on the same page and pushing for the same goal(s).
What could your measures of success be?
Number of sign ups

Meeting a certain number of member of the press

Generating a certain amount of traffic to your site

Number of app downloads

Value per lead after the event

Number of meetings with valuable customers

Number of people visiting your booth
Having an idea of the number of people who attended the sport expo will also give you a figure to compare the above numbers to, and can be a measure of success in itself.
Top Tip #7 on Planning Your Sport Expo Booth: Have a Show-Stopping Booth
Planning for a show-stopping booth display is definitely the most important aspect of preparing to exhibit at a sport and fitness expo. Presentation is key in promoting your product, and your booth will act as a representation of your company and be an enormous help in reeling in interest.
Remember, there will be a whole hall full of other exhibitors, all competing for the attention of attendees. Your booth should be enticing enough to gain the awareness of passers by, but also be clear enough to communicate what is on offer to those whose interest is captured. You should aim to make full use of the floor space you have booked, both getting your money's worth and using all the space available to boast your products.
Seeking a professional set designer and builder will take a lot of this work away from you, and ensure your booth is up to the task you're assigning it for.
Need some inspiration? Have a look at our previous booth designs.
Top Tip #8 on Planning Your Sport Expo Booth: Plan For Following Up Leads After the Exhibit
Once you've collapsed from a busy day, celebrated your hard work, and recovered, it's time to start following up the precious leads you got from attending the sport expo. Ideally, you will have designed your campaign prior to the exhibition, so the next steps you'll take are already laid out for you.
While the memory of the event is still on people's radar, send out thank you emails to those signed up, and use this as an opportunity to promote further engagement and offers. Have a promotional video you're itching to get out there? Now's the time! You can even split the type of content according to customer personas, and what each of these clusters would be most driven by.
Similarly, after all your efforts to generate interest from attendees, it's crucial to follow up your "hot leads". Doing so directly will improve your chances of gaining them as a customer.
—
So there you have it, our roundup of 8 top tips for planning your sport expo booth. Although the planning processes involved in attending an expo can seem daunting, the rewards involved in getting face time with your customer base is priceless, and well worth the effort.
Making these decisions early will give you a great start at exhibiting at any sport and fitness expo. No sweat.
DD Exhibitions Ltd design and build high quality exhibition stands for the sport and fitness industry, taking pride in every detail from concept to delivery. No matter what event you're preparing for, we have the flexibility and experience to tailor the right concept to match your company, product and budget. If you need any assistance with your project, call our friendly team who will be more than happy to help you.