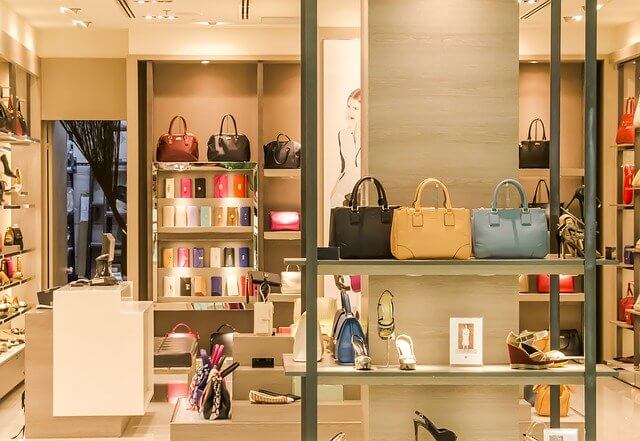 DD Exhibitions offer a complete, bespoke design and build service from our 20,000 sq ft workshop in Bury. With over 40 years of experience designing brand spaces for clients, our retail design will create the space your products deserve.
The space where you sell your products has a huge impact on your sales and shows your customers exactly who your brand represents and what it stands for. As the high street has shifted in the past 10 years, so have stores, with customers often only venturing out to visit shops that give them a shopping experience. Our team know what it takes to get your customer away from e-commerce sites and onto your shop floor.
DD Exhibition's Retail Design Service
When you first contact DD Exhibitions, we'll ask you questions to get to know your brand and products that you sell. We'll also want to hear your ideas and any inspiration you might have had. Our talented in-house designer will work on your brief to design your perfect space, and once you'd approved it, will hand it over to our workshop team.
Having a workshop onsite means that the sky is the limit when it comes to your retail design. Our team will manufacture each bespoke shelving, furniture and signage to the highest standard, before transporting and installing it on-site.
We can also help with:
Shopping Centre Concession Stands
Our concession stands are designed to grab the attention of the shopping centre crowds. Most brands choose stands to make the most of the pre-existing footfall and introduce themselves to new customers. They present a huge opportunity and so should be designed and manufactured to make a true impact. Below you can see the lit cabinets we installed for Tripline in malls in Cardiff, Manchester and Newcastle.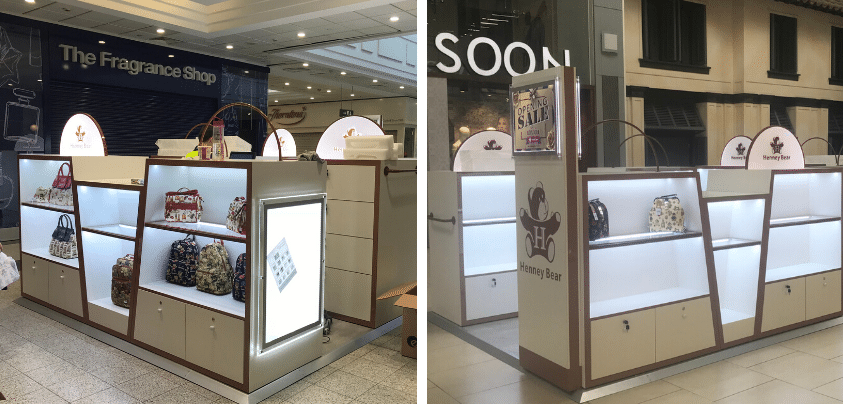 Wow-factor Showrooms
Showrooms are an increasingly popular choice for retailers as consumers shopping behaviour continues to evolve. Many carry no inventory and instead focus on demonstrating products in use. This is where design gets a bit more lux and attempts to sell the idea of the product as well as the product itself.
We'll work with you to create a space that shows off your product in the very best light. Take a look below at the showroom we worked with Bert Frank to create. The space demonstrates just what their mid-century style lighting will look like in customer's homes, inspiring them with different wallpapers, furniture and settings.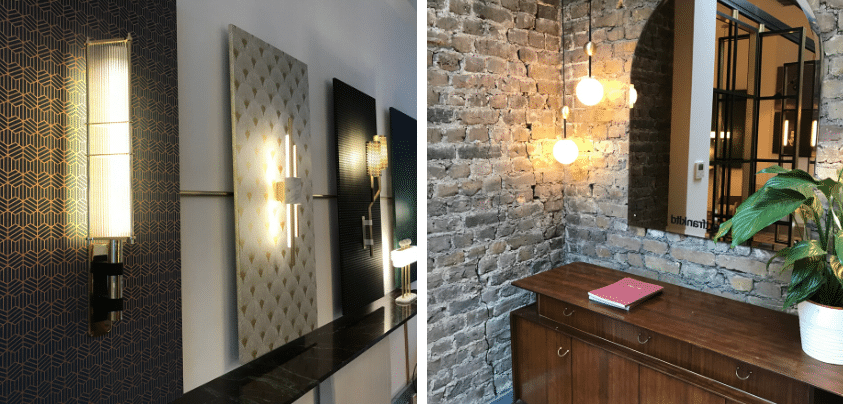 Contact DD Exhibitions for your Retail Design Manchester
Contact us today to start dreaming up your new retail space. Our team of expert designers and builders will take care of the project from beginning to end, so you are stress-free throughout the process.
Call Us Today on

0161 509 6603