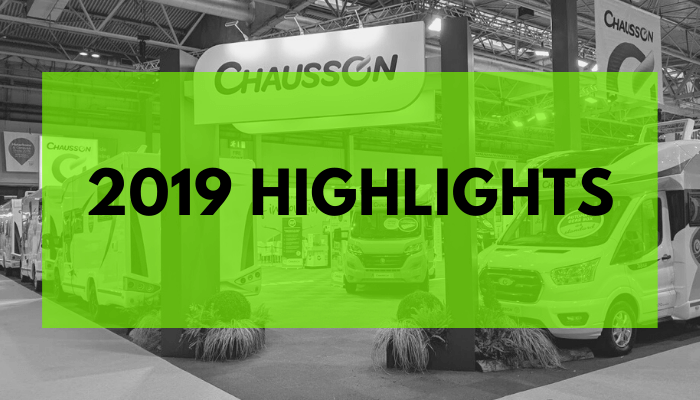 We're always thinking about the calendar in the exhibition industry; when that next trade show is, when that stand needs completing by and when we're setting off for the next installation.  It's all go, go, go and each Christmas comes round quicker than the last. It's been a busy year here at DD Exhibitions, so we thought we'd take a moment to pause and reflect what's made this year so special with a 2019 roundup blog post.
This is just a snippet of the work we've done this year. We'd like to take this opportunity to thank all of our clients, partners and team members who have contributed to such an exciting 2019. Here's to next year!
Manufacturing Bert Frank's Award-Winning Stand
DD Exhibitions have worked with a Bert Frank for a number of years, delivering gorgeous, mid-century style stands that show off their lighting collection.
We were pleased to learn that the brand was awarded Best Stand 2019 at Decorex this year!
We are proud to have partnered with Bert Frank to manufacture and install their designs to the very highest standard.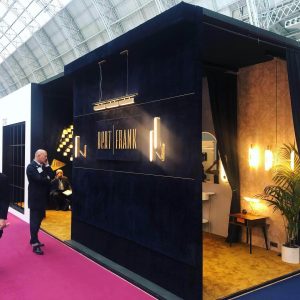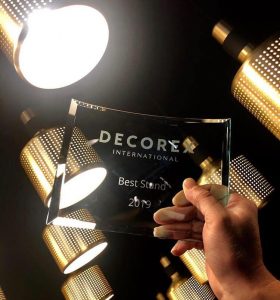 From Quote to Completion in just Six Days
It's no secret that the DD Exhibitions team love a challenge, and this year they were faced with rescuing a client just 6 days before their show in Lyon.
Celerity called us in November having been left in the lurch by their stand builder with less than a week until their appearance at Solutrans in Lyon. The DD Exhibitions team got straight to work in our Bury workshop, manufacturing the stand in record time ready for transport to Lyon.
Seeing the stand built and ready for opening at Solutrans was a brilliant moment for the team and the client:
"Simon and the team managed to pull together the exact stand we were looking for in just a few days. I cannot recommend them highly enough and we will certainly be using DD again in the future!"
Josie Hall, Celerity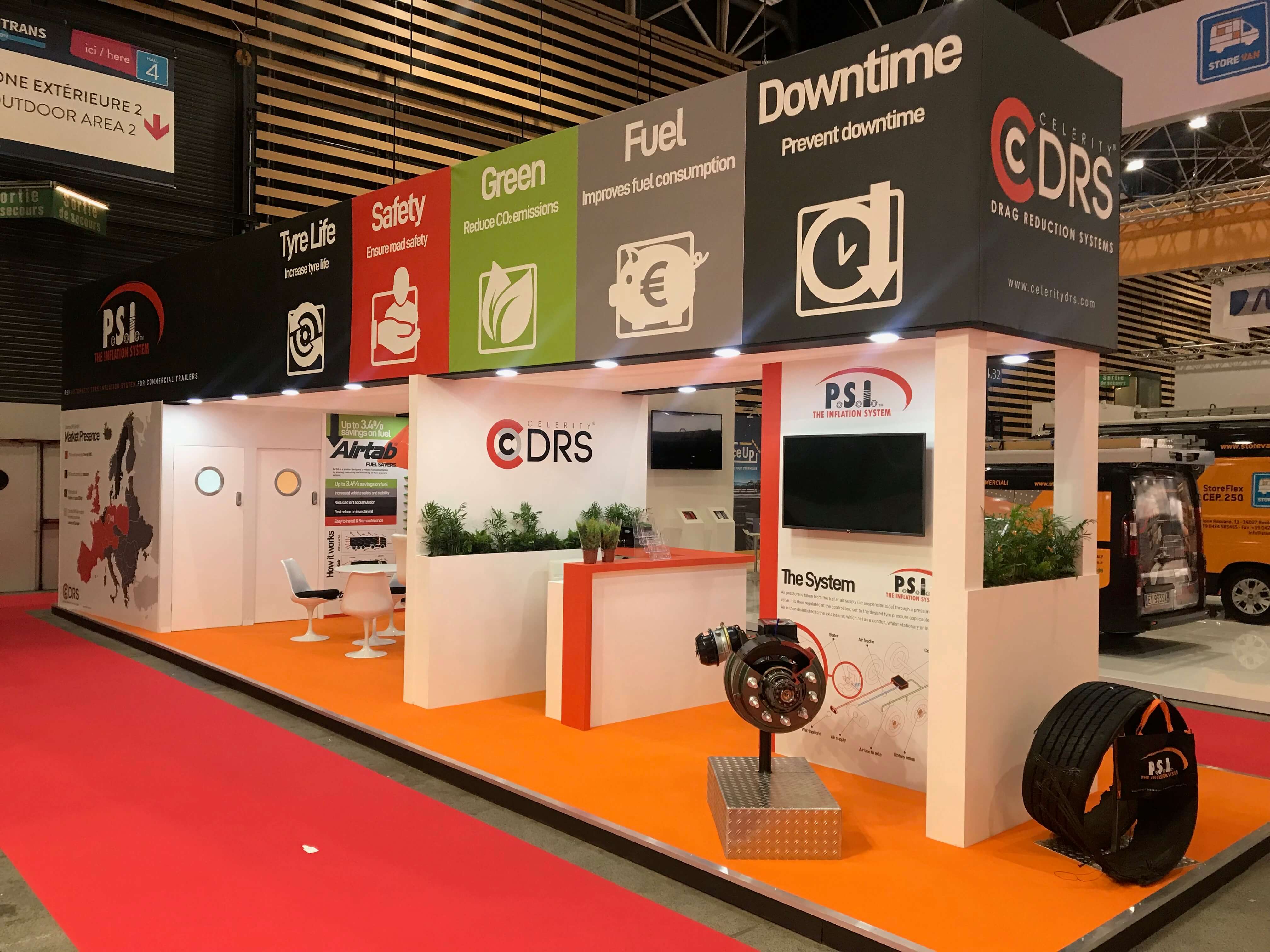 Bespoke Elements for Velcro's Shell Scheme Stand lead to a "Triumphant" Show
At DD Exhibitions we typically work with clients who have booked space-only stands for their upcoming trade shows. Back in September, we worked on something a bit different for our client Velcro. Velcro were exhibiting at Screwfix Live and wanted to get the most out of their shell scheme stand to make a real impact on the exhibition floor. Their goal was to show visitors that they could use VELCRO® Brand products inside their work vans, workshops, sheds and garages.
The DD Exhibitions team manufactured custom elements for their stand to do just that. The stand incorporated different materials and surfaces so customers could test out Velcro's products and see how they could work for them.
We were pleased to hear the show was a success:
"I wanted to pass on a big thank you from the team here for the great work you did at DD Exhibitions, we're really grateful for your help in making the show triumphant!"
Chloe Hanson, Inside Sales Representative at Velcro.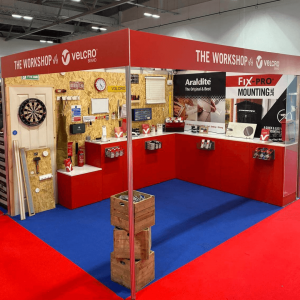 Overnight Build in Exchange Square for West Coast with Astro Exhibitions
Although we love working at trade shows, private events are always a fun and novel project for the team to get stuck into. This project saw the team installing an outdoor stand overnight in central London.
Back in October, we partnered with Astro Exhibitions to manufacture, transport and install a stand for West Coast and HP at a private event in Exchange Square.
We were thrilled to have Chris Ilston Digital film the project and who captured what our brilliant team do day-to-day to bring our client's briefs to life. Check out the video below:
HP & Westcoast Stand Build from Chris Ilston Digital on Vimeo.
---
If you'd like to work with us on your 2020 trade show appearances, simply get in touch with our team today: 
Call Us Today on

0161 509 6603