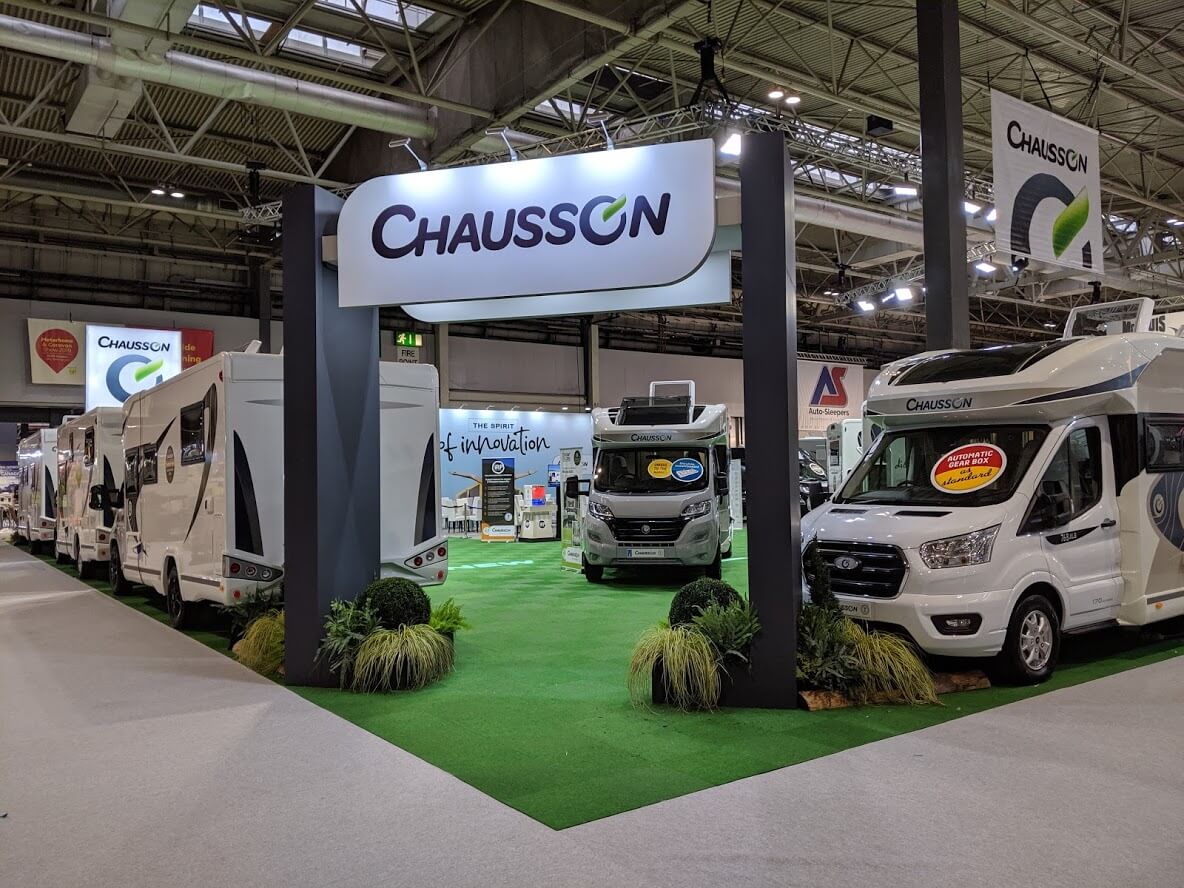 At DD Exhibitions we design and build bespoke exhibition stands in-house in our 20,000 sq ft workshop in Bury, Manchester.
That means we take our clients all the way from the ideas stage, to the design, manufacture, transport and finally the all-important install at their trade shows. You might have seen some of our exhibition stands over on our Gallery page or on our Instagram, but we thought we'd give you a behind the scenes look into how our expert team bring stand designs to life.
Behind the Scenes at an Exhibition Stand Builder Manchester
The Manufacturing Process
Our clients often remark that it's hard to believe exhibition stands are only temporary installations when walking around a trade show. With the sheer size and the high-quality finish of most exhibition stands it's hard to disagree!
At DD Exhibitions we understand that your stand is your shop front for the duration of the show. It needs to show your brand in the best possible light to your potential new customers and clients. That's why we manufacture our stand elements in-house; we know that a high-quality finish allows you to do just that. It also gives us the advantage of creating a close relationship between our designers and manufacturers, maximising on the creativity we can use in your stand design.

Packing and Transporting your Stand
After manufacturing each element of your stand, we then begin preparing the stand for transportation to your trade show. This part of the process is absolutely crucial. We ensure the high-quality finish our team have achieved in the workshop is translated on the exhibition floor.
It's no mean feat, but whether we're taking your stand to Messe Frankfurt or the NEC Birmingham, but we make sure your beautiful stand arrives in perfect condition, ready for install.

Installing the Stand at your Trade Show
Crunch time! Usually, our team head to the trade show and install the stand before you get there. That means that you can spend time prepping for the show in other ways, be it preparing your pitch or booking some exciting appointments. You can be safe in the knowledge that our time is working tirelessly to build your stand in time for the opening when you can finally begin the show in your bespoke stand.
Our team have experience installing stands in a huge variety of locations, ranging from local and European exhibition halls to outside Old Trafford and outdoor events across the country. Here's a peek at the team hard at work:

---
Are you in the midst of planning for your next trade show? Get talking to our Project Managers today to find out how DD Exhibitions can take your exhibition to the next level with a bespoke stand. Contact us here.
Call Us Today on

0161 509 6603