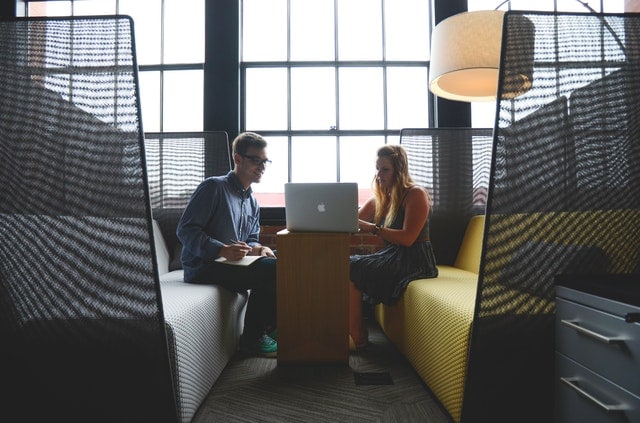 DD Exhibitions is your expert design and build service offering creative and bespoke office refurbishment from our Manchester workshop.
Your office sends a signal to clients and employees alike about who your brand is and what your values are. In fact, employees care more about office design now than they ever have before. An attractive and modern office goes a long way to attract talent, and the right design can encourage the organisational culture you dream of.
DD Exhibition's Office Refurbishment Service
At DD Exhibitions, we understand how important your office space is. When you first make contact with us, we'll ask you questions about your brand and culture so we can build an idea of what you want to project. For example, it could be that you are a dynamic and innovate company and need a space that promotes collaboration and inspiration. Or, it could be that you need your space to evoke trust and professionalism for your clients. Whatever your needs, our in-house designer will keep this in mind as we work on a design for your new, revitalised office.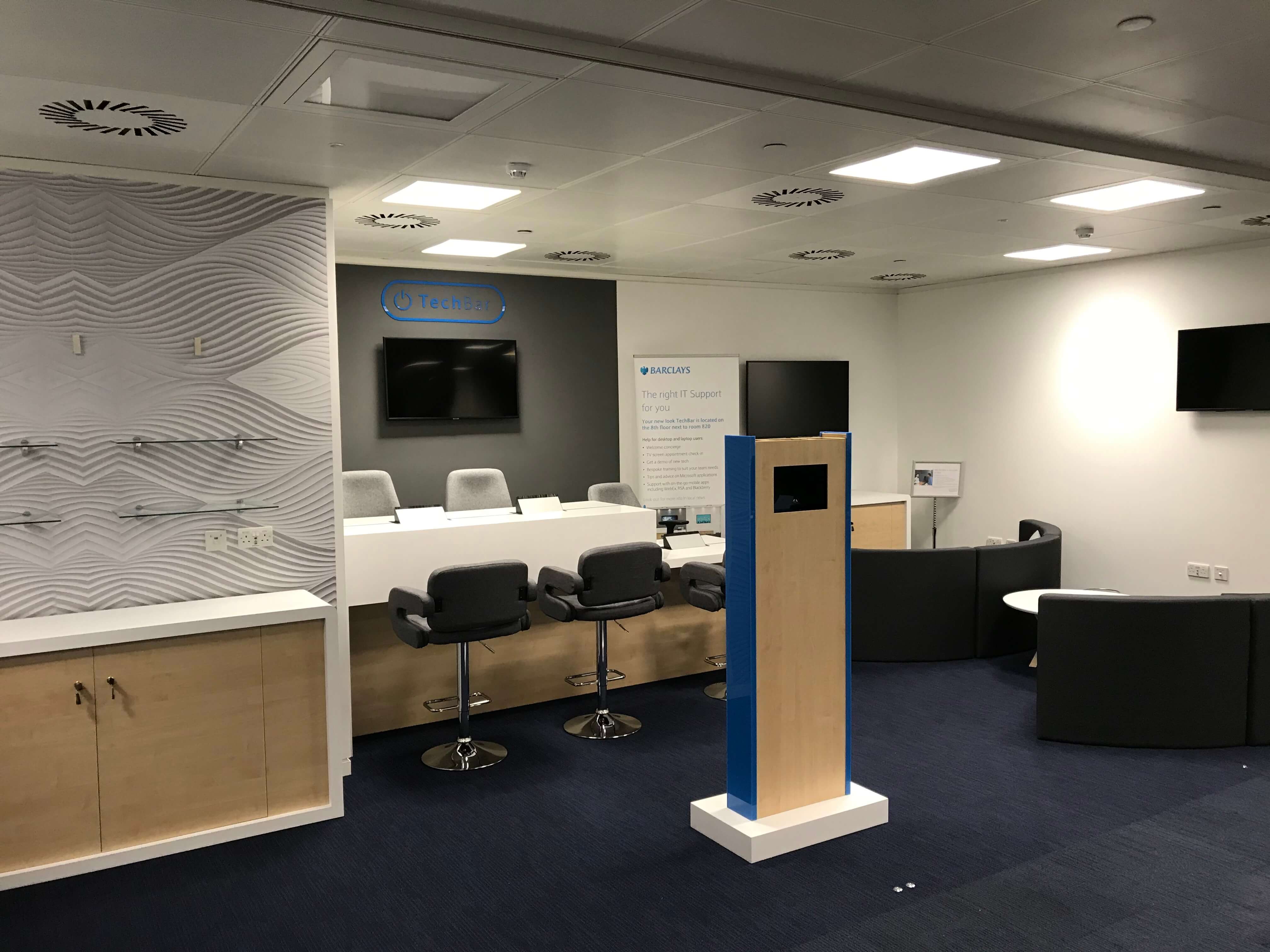 Bespoke Break-out Areas, Tech Bars and Pods
The modern office is far more now than row after a row of desks. Whether your team need casual meeting space, break-out areas or a bit of quiet, we'll design a flexible space that meets your organisation's behaviour. The sky is the limit, with our talented team manufacturing everything in our 20,000 sq ft workshop in Manchester. We can make that dream office refurbishment become a reality.
Client-facing Spaces and Meeting Rooms that Deliver
Does your counter introduce your brand the way you would like it to? Are you meeting rooms designed to win that pitch?
Client-facing spaces are so important. We'll create a comfortable, inviting space where you can build lasting relationships. With our extensive experience building custom spaces, we'll make sure it serves all your tech needs too.
Contact DD Exhibitions for your Office Refurbishment
Our complete in-house service means you'll have just one point of contact throughout this process. We'll take away all the stress, leaving you to walk into your new space on a Monday morning ready to take on the day. Contact us today.
Call Us Today on

0161 509 6603