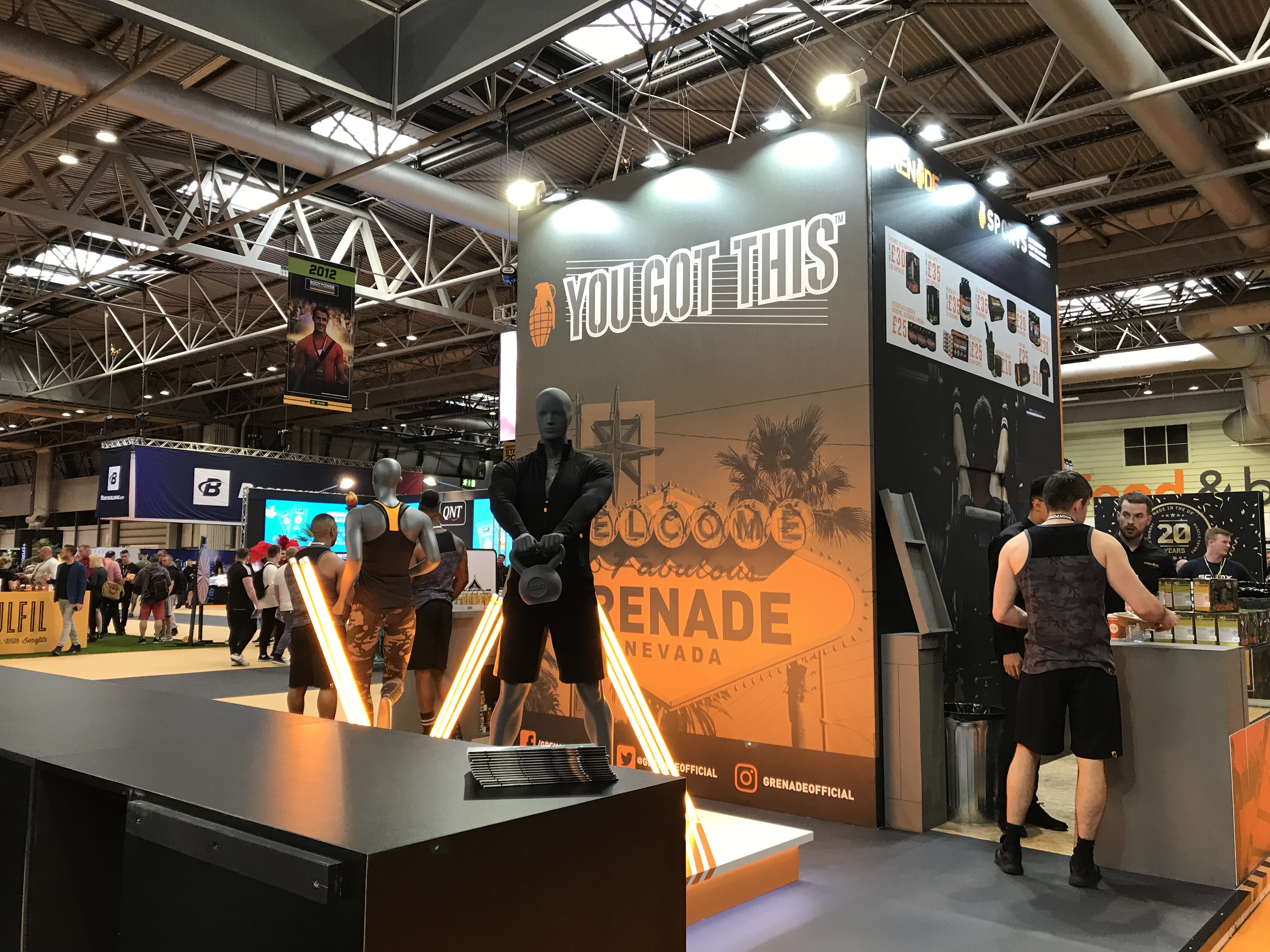 The Sports Trade Show industry has never been more exciting, due to the recent boom in health foods, fitness and wellness products. Everyone's getting in on the action, with diverse exhibitors including the likes of sports nutritionists, interior design companies, physiotherapists and fitness class providers. The crowds are growing year on year, so there really is no better way to get right in front of your perfect customers. This does mean that you need to try harder than ever to stand out, but luckily the nature of the products and services lends to creative, fun and experimental sport show stall design.
Here at DD Exhibitions we have designed countless stands for sport show exhibitors with a variety of products, such as leisure wear brand Me&Me), and nutrition snacks (Grenade and Oatein) With so many things to consider, jargon to understand and operations to plan, we've used our experience to put together five things to keep in mind when designing your booth display.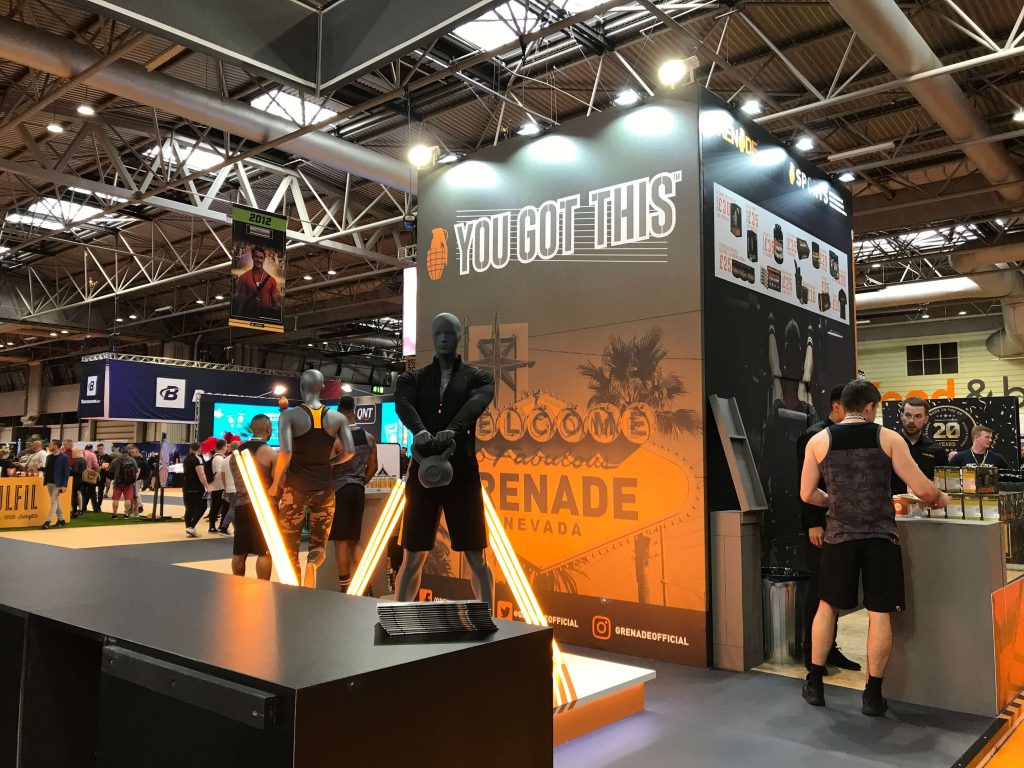 Sport Show Stall Design Tip #1: Understand Your Options
Most exhibition halls will ask you to choose between a Space Only or Shell Scheme booth at the time of booking. But what is the difference?
Shell scheme booths are comprised of three (or less) modular walls and panels that you just need to decorate; a blank canvas for your graphics and marketing materials. These booths are near identical before customisation but are, in ways, easier and more affordable as they are usually reserved for the smaller booths in the exhibition hall. The space inside these walls is yours to customise with furniture and other props that are relevant to your exhibition purpose.
Space only stands are the ultimate format for personalisation as you are only paying for the floor space you are using – the rest is up to you. You can build rooms, bars, or even a second floor; the possibilities are truly endless! These are a great option if for sporting trade shows as you can create an experience for visitors where they can try your products and really get stuck in.
Choosing the right format for you will let you create a show-stopping design. If you'd like to read more about the differences between Space Only and Shell Scheme booths, read our guide here.
Sport Show Stall Design Tip #2: Think Outside the Box
The aim of the game is to stand out from the crowd, so you'll need to think outside the box to really make an impression. Your design should serve a purpose, so considering your objectives is a good place to start. Are you launching a new service, focussing on lead generation or holding demonstrations? Thinking about this will get the ball rolling. The less creative need not worry though, our experienced and talented team will jump at the chance to do the brainstorming for you.
Tell us your objectives and ideas and our designers and project managers will get working. We'll make sure your brand is incorporated into every component, making you instantly recognisable and leaving the correct impression on potential leads.
Sport Show Stall Design Tip #3: Prepare for the day
The investment you make into your design will go to waste if you do not prepare for customer interactions on the day. The best, and essential, action to take in respect of this is to train your staff. Help them spot the best leads by painting a picture of who your ideal customers are and what you'd like to get out of them. Is it just a contact email address or is it to sell to them? This needs to be crystal clear so that their efforts are spent on the right people and doing the right thing.
Make sure they are experts on your products and services and give them the materials that will boost their effectiveness – think business cards, leaflets and even iPads/computers. Your newly trained and equipped staff will be the excellent second-impression your sport show stall deserves.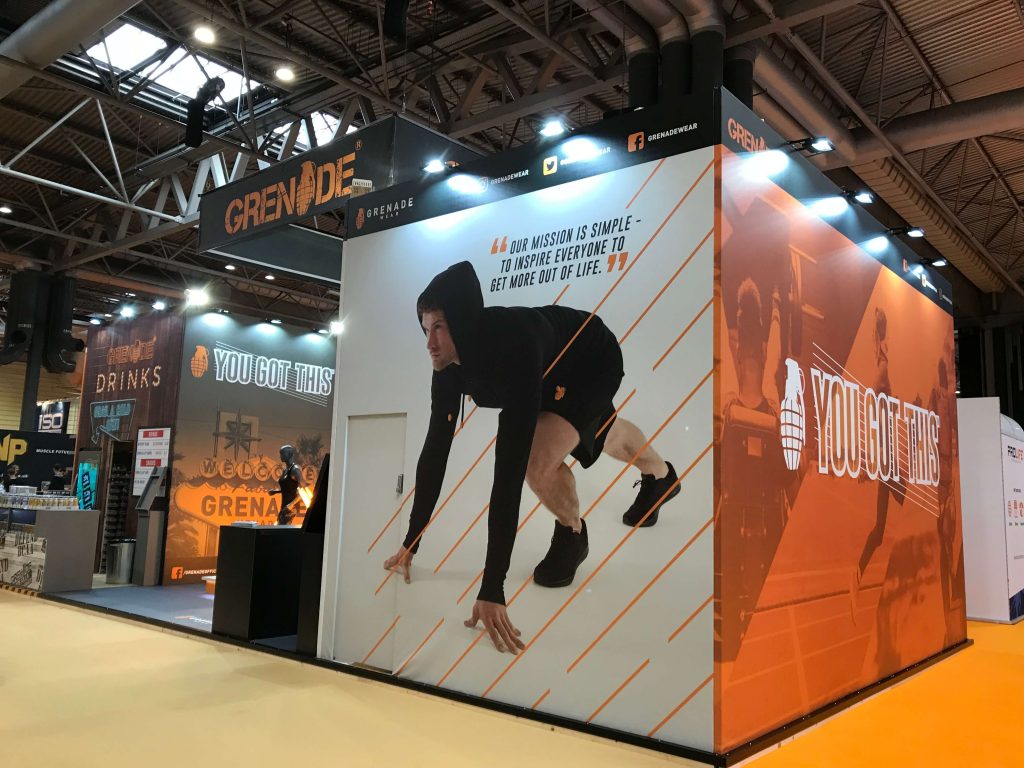 Sport Show Stall Design Tip #4: Keep it tidy!
Finally, the least glamorous aspect of the design, keeping it tidy. Incorporating bins, storage and stock rooms into the stall will help you keep things in order during the rush of the day. Keep your stand looking fresh and calm to create the welcoming atmosphere you need to make your customers feel at ease. Here at DD Exhibitions, we can design discreet and practical solutions for your sport show stall that will leave you with less to worry about on the day.
The creative and talented team DD Exhibitions team can help you realise your sport show stall design idea. Contact us now to find out how.