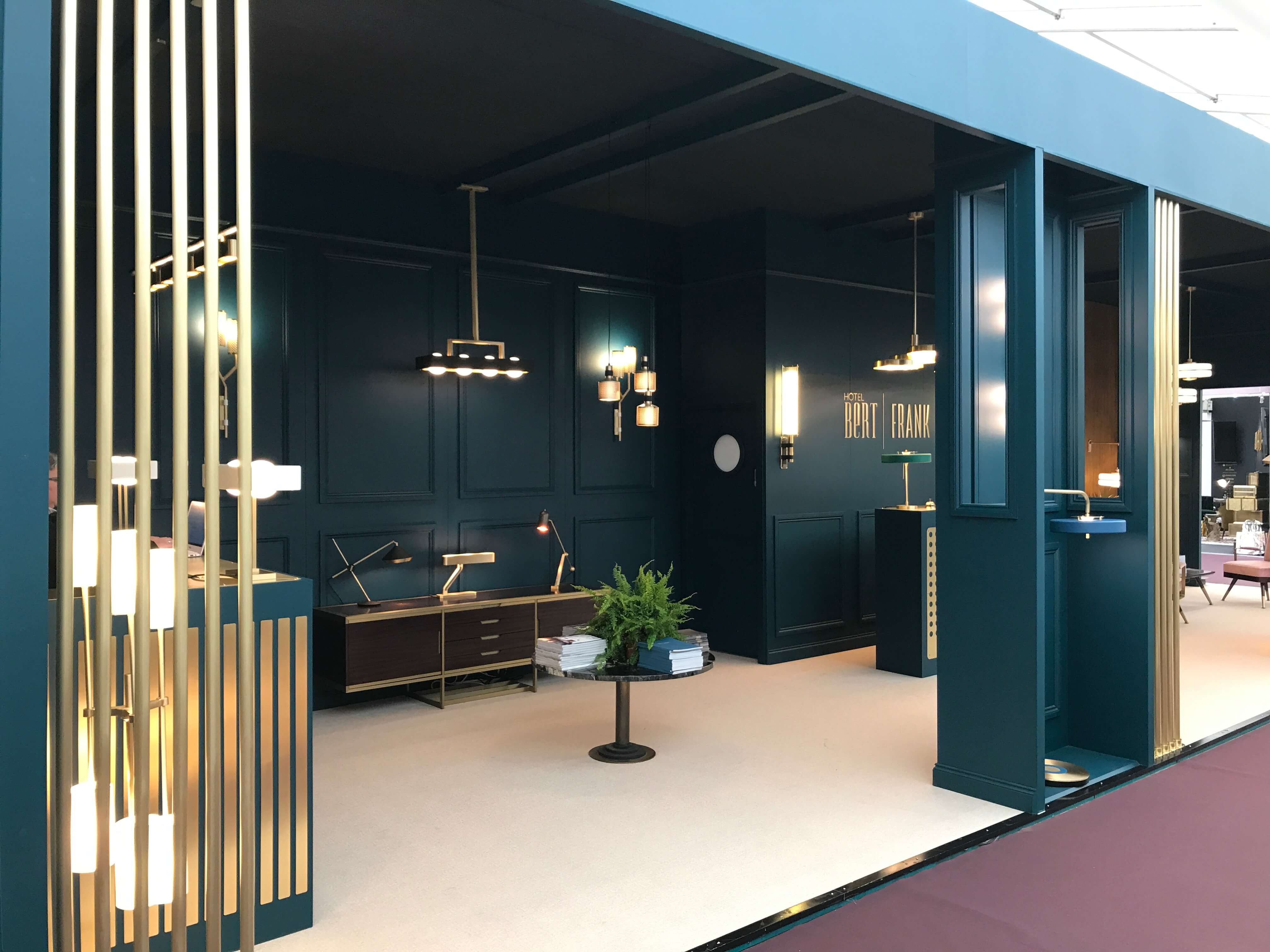 Designing an exhibition stand is an exciting task; we love working with our clients to create a stand-out exhibition booth that represents their brand. In this article, we share our top five exhibition design tips to make that dream stand a reality:
Exhibition Design Tips – #1 Choose the right contractor for you
It can be scary handing over the responsibility of designing and building it to a contractor, after all, your stand will wholly represent your brand. If you're going to feel comfortable, you'll need to do some research. Figure out if you'd like a corporate company or a smaller, local business. There are advantages and disadvantages to each and it is mostly down to preference. What is crucial, however, is that you have looked at their portfolio and that you like their previous work. Perhaps they've worked with similar companies to you or you were particularly impressed by a stand they've built. This is a good indication that you share a vision and that they can actualize your idea. Also, depending on your needs, check that they can offer the solutions and flexibility required should you be planning to exhibit at several shows with your stand.
At DD Exhibitions we manage jobs start to finish, assigning you a dedicated account owner who will take care of all your needs. This makes us fully accessible to you throughout the design and build process; we're with you every step of the way. If you'd like to find out more about how we can work with you, contact us here.
Exhibition Design Tips – #2 Know Your Limits
Your experienced contractor will know what to ask as you begin to design your stand but it's also worth proactively gathering as much information as you can about the venues you will be attending. Amongst the things to consider are:
Space only or Shell Scheme booth: what limitations or freedoms does your contractor have? Space only provides you with total freedom of design, whereas shell scheme booths provide you with a convenient ready-made format. Before you choose, read our handy guide.
Height restrictions: how tall can your structure be? Remember if you are planning on exhibiting at several venues to check all of the restrictions so that your stand is versatile.
Furniture and power: what will they provide? Your contractor may need to factor in extra power supplies or furniture depending on your requirements.
Budget: having a clear idea will avoid confusion, overspending or even underspending – allowing you to make the most of your space.
Exhibition Design Tips – #3 Signpost to Success
Signage is so important; it tells everyone who you are, why you're there and why they should come over to your booth. If you haven't already, investing in branding and graphic design will really help your brand 'sing'. Incorporate your brand colours into your exhibition design to create a strong and consistent image.
Visibility is key. Make sure your signage is clean and uncluttered so that the focus is on your brand name and logo. For any additional text, stick to easy-to-read fonts in a medium weight that will stand out without looking cramped.
Remember that any images you use are going to represent your brand, so think carefully about what you select. Imagine that you have to show just one image to someone who has never heard of your brand before. What would you show them? These are the ones you need to include on your signs. Choose high-quality images and use them images sparingly for the most impact.
Exhibition Design Tips – #4 Shine On 
Don't just rely on the overhead lighting in the venue, think of creative ways that it can be used to highlight and accent your design. We thought we'd inspire you with some designs we've created for our clients:
Accent signage: For Hill & Smith's booth at Intertraffic in Amsterdam we used blue lighting behind their signage to make it stand out. This prevented it from becoming 'lost' on their impressive two-story stand.
Add some luxury: For Bert Frank's stand at M&O in Paris, their on-trend designer lighting added a feeling of luxe and warmth to a jewel-toned colour palette.
Emphasise your products: Backlights were used for Mondottica's sunglasses display at the Bel Air Hotel Barcelona. This was particularly effective to show the colour of the sunglasses lenses.
Exhibition Design Tips – #5 Creativity is Key
Creativity is at the heart of exhibition stand design – we've touched upon it across the whole article, proving just how important it is. It's what will make you stand out in that crowded exhibition hall and create the perfect brand experience visitors will remember when they get home.
But don't worry, it's not all on you. Here at DD Exhibitions, our designers are full of ideas to make this happen. Get in touch today to find out how we can help you generate the best value out of your exhibition experience.