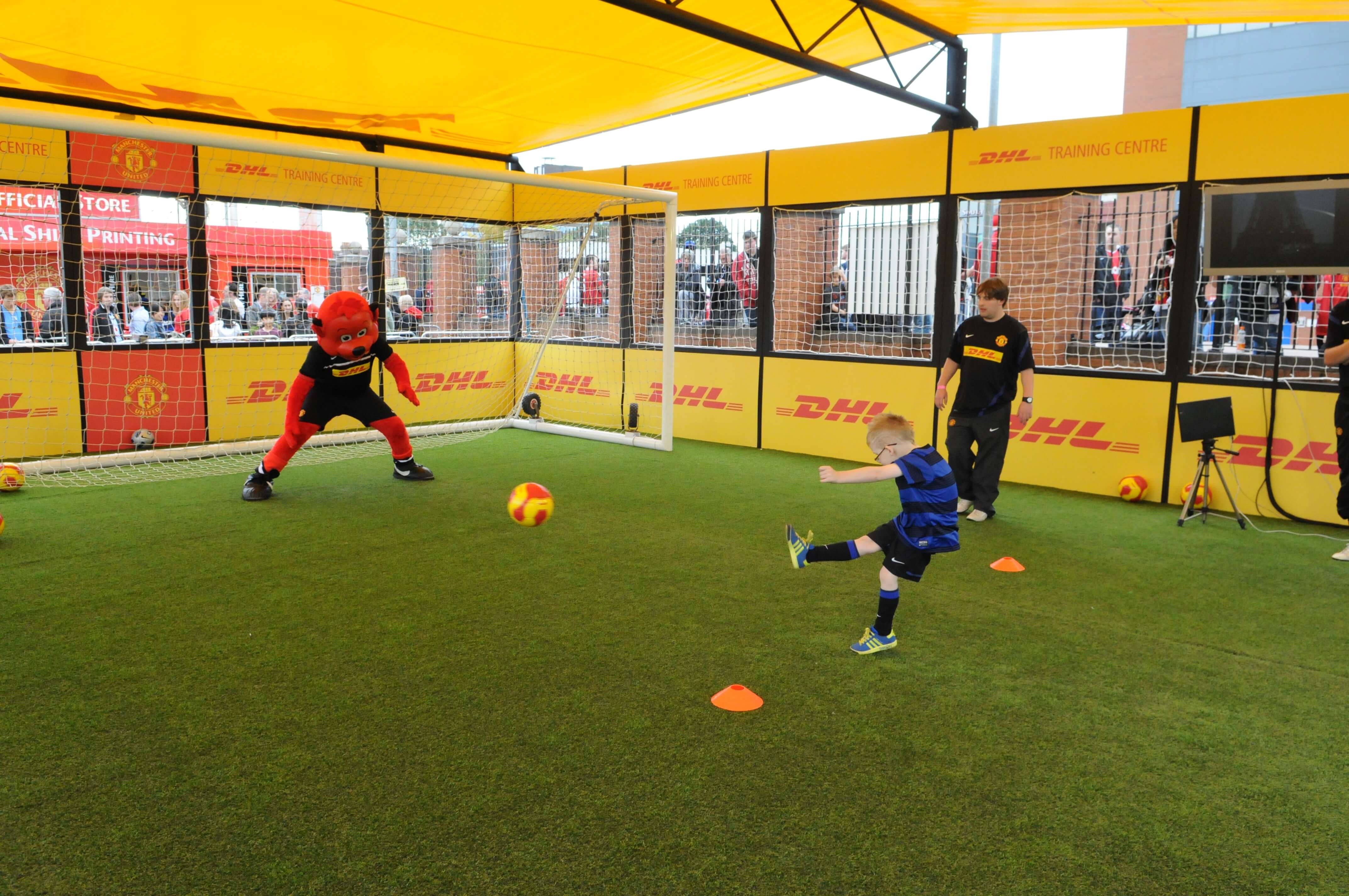 Only the best exhibition stands are memorable…
And leaving an impression is the aim of the game, right? The competition can be tough at outdoor events. Music festivals and sports events are a playground for brands with some of the most innovative and fun stands to be found there. Are you heading out into the great outdoors but scratching your head for exhibition stand design ideas?
Then, good news, you're in the right place.
We're an exhibition stand contractor with big ideas. Our creative ideas for exhibition stalls have been exhibited at leading events across the country and the mainland, including the British Formula One, The Scottish Open, Glastonbury Festival and The Queen's Championship. In this blog, we share creative ideas for exhibition stalls that are sure to get you noticed.
Outdoor Exhibition Stand Design Idea #1: An Exclusive Treat
Gone are the days of holding a competition or giving out freebies. Response to these often feels high-impact, but the reality is that they only provide short-term engagement. That's why experiential, or engagement, marketing has been so popular lately. Experiential marketing is all about creating a shared experience between the brand and consumer, one they'll recall for a long time afterwards. Why not use your exhibition stand to do this? Think about what you could offer of value to your audience that's exclusive to your brand. For one brand, we created an exclusive lounge and bar to offer a retreat from the crowds: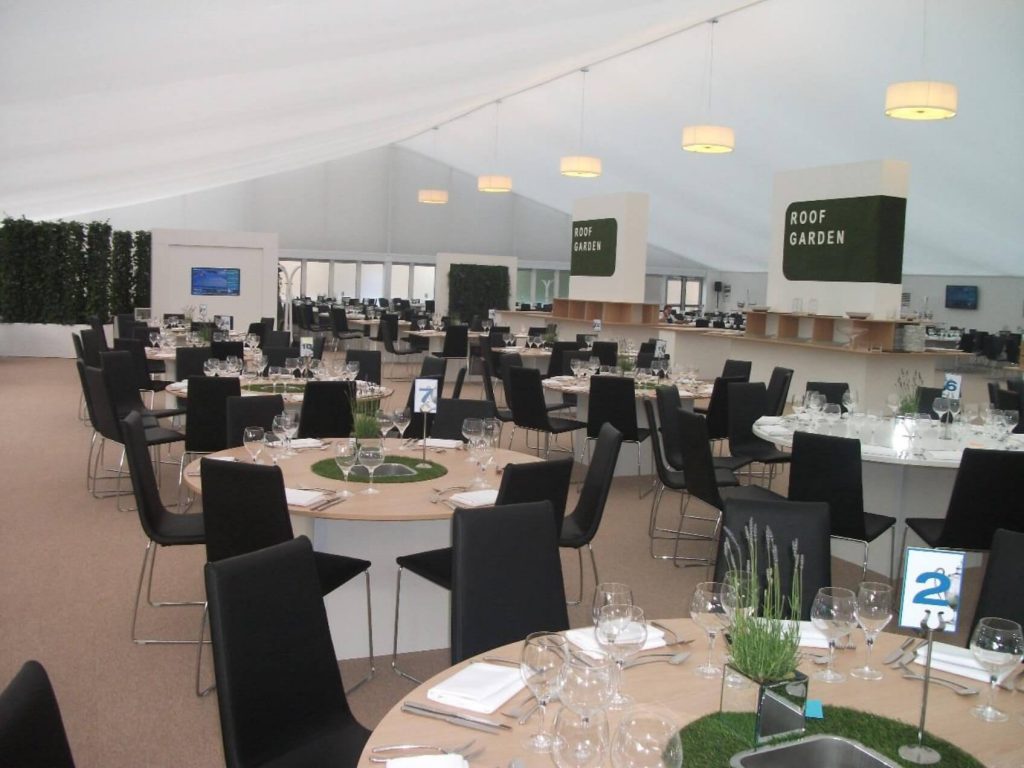 Outdoor Exhibition Stand Design Idea #2: Bring the inside out.
Exhibiting at outdoor events doesn't mean you'll have to compromise your brand image or experience. We can build you a bespoke stand that acts as a shop, like this one we built for Visit Scotland at the Scottish Open. Once inside the stand it was hard to believe it was outdoors, yet alone temporary. We use high-quality materials and finishes to maintain your standards whether in the hall or out in a field.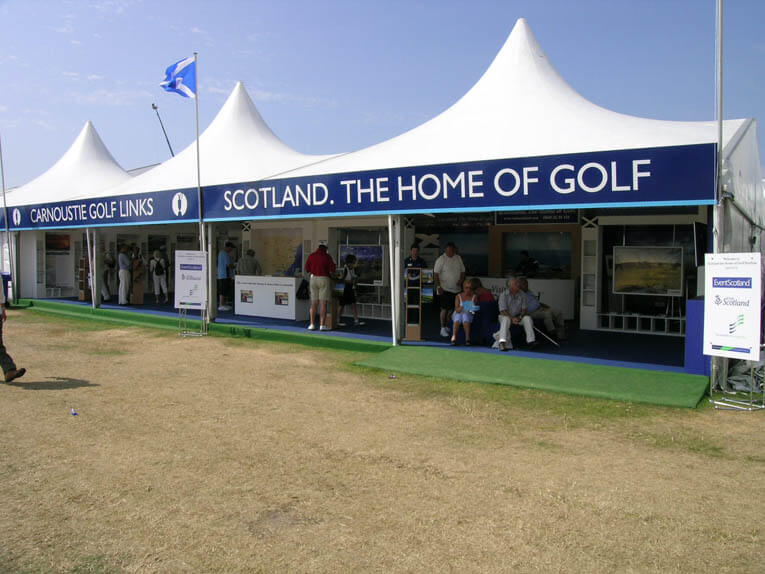 Outdoor Exhibition Stand Design Idea #3: Gameify it!
One way to get your visitors involved is to challenge them to a game. Rather than approaching them with a pitch, ignite real conversation and find out what makes them tick whilst having fun with your visitors. We built this stand for DHL outside the Old Trafford. What better way to chat with prospects than whilst having a kick around?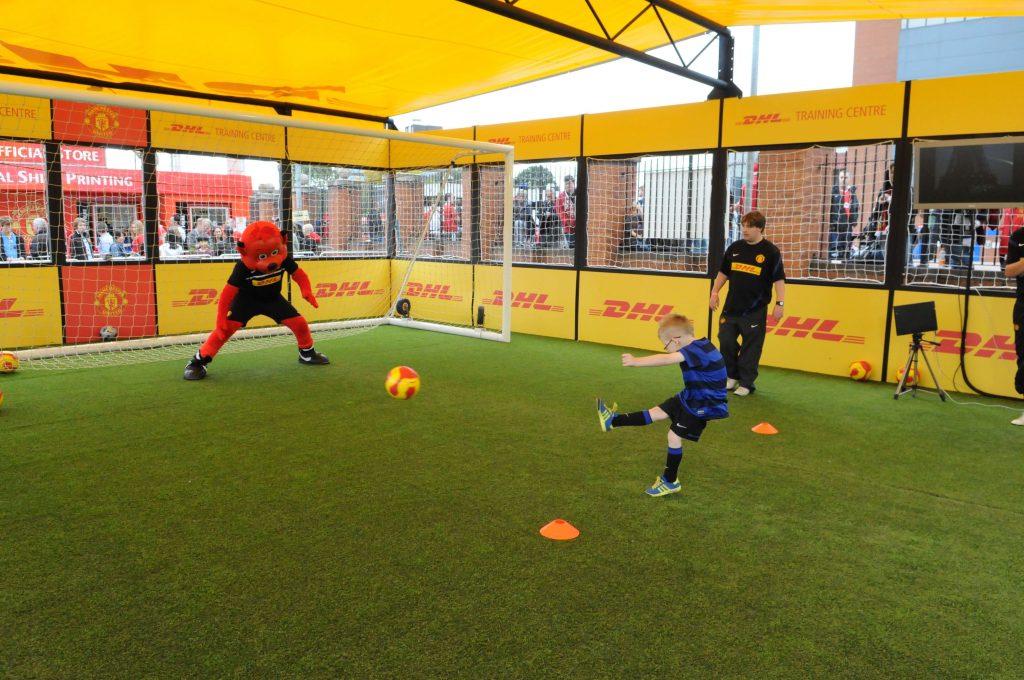 Outdoor Exhibition Stand Design Idea #4: Small space? No problem!
A common concern we hear from clients is that they wonder how they'll make an impact with a small space. Not everything in life is better bigger! Our creative team love a challenge and there's no better time to think outside the box than with space constraints. This stand we built for Pot Noodle shows just that. It was small but powerful and visitors were drawn in with clear messaging: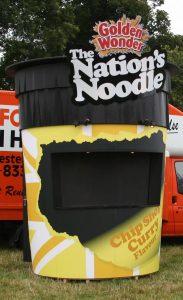 Outdoor Exhibition Stand Design Idea #5: On the road again…
Vehicle fit-outs take portable to the next level. If you're thinking of exhibiting at several outdoor events in one season, it might suit you to convert a trailer to your needs. You'd be surprised at what can be done with a vehicle. We can transform nearly anything into a bespoke stand of the highest quality, like this one we built for the Department for Business, Energy & Industrial Strategy: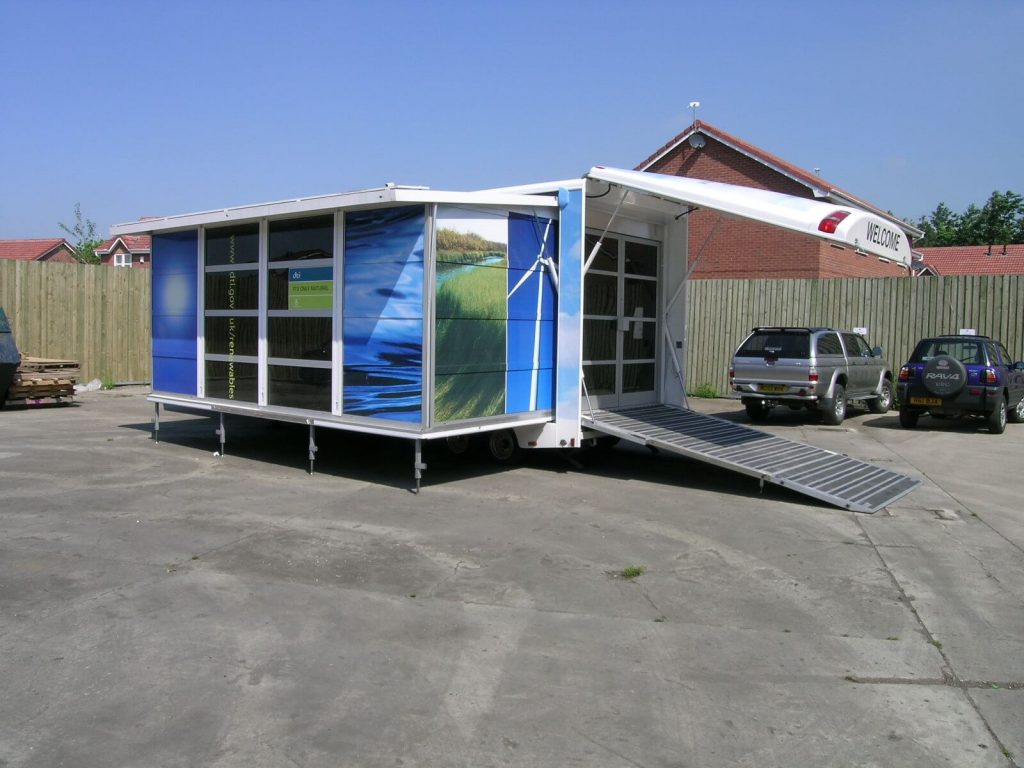 Choose DD Exhibitions as your contractor for outdoor events. Contact us today to find out how we can make your brand sing.