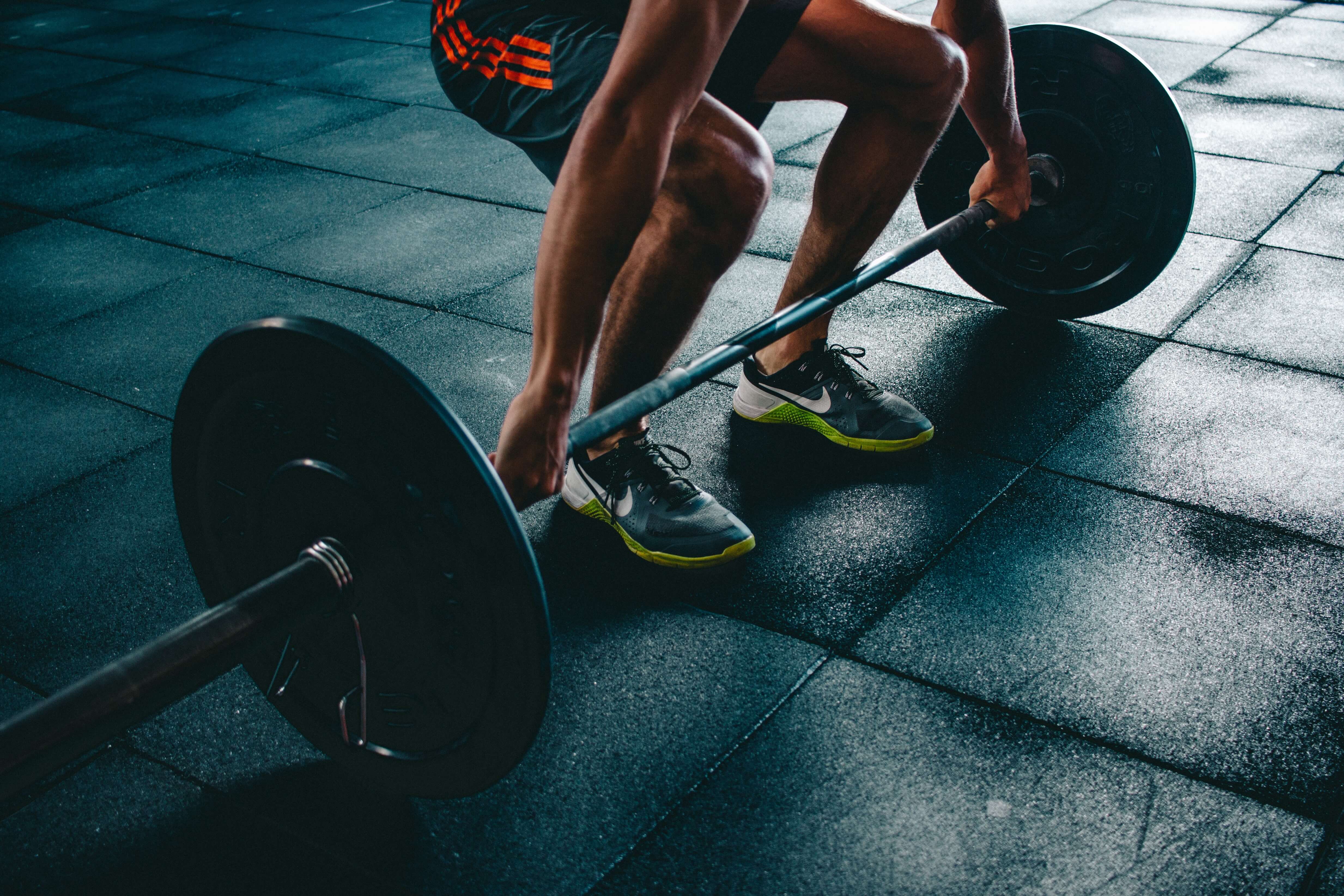 The sports and fitness boom shows no sign of slowing down. In an industry bursting with exciting innovation, it's important to cut through the noise. We are experts at designing and building bespoke exhibitions stands in Manchester and want to share some ideas to help you dream up that perfect stand.
Bespoke Exhibition Stands Manchester: 3 Ideas for Sports and Fitness Shows
Idea #1: Make it Interactive
Buzzwords like 'engagement' are thrown around a lot in the industry and start to lose their meaning. Sure, we all know that engaging your audience is a sure-fire way to generate quality leads, but how do we actually make it happen?
Integrating an interactive element is the way to go. The health, sports and fitness industries are prime for this, with interactivity being at their core. It could be that you perform product demonstrations or invite attendees to try your new offering for themselves. Another great way is to challenge your activity-orientated crowd; take a look at some examples of games and challenges we've built for our clients: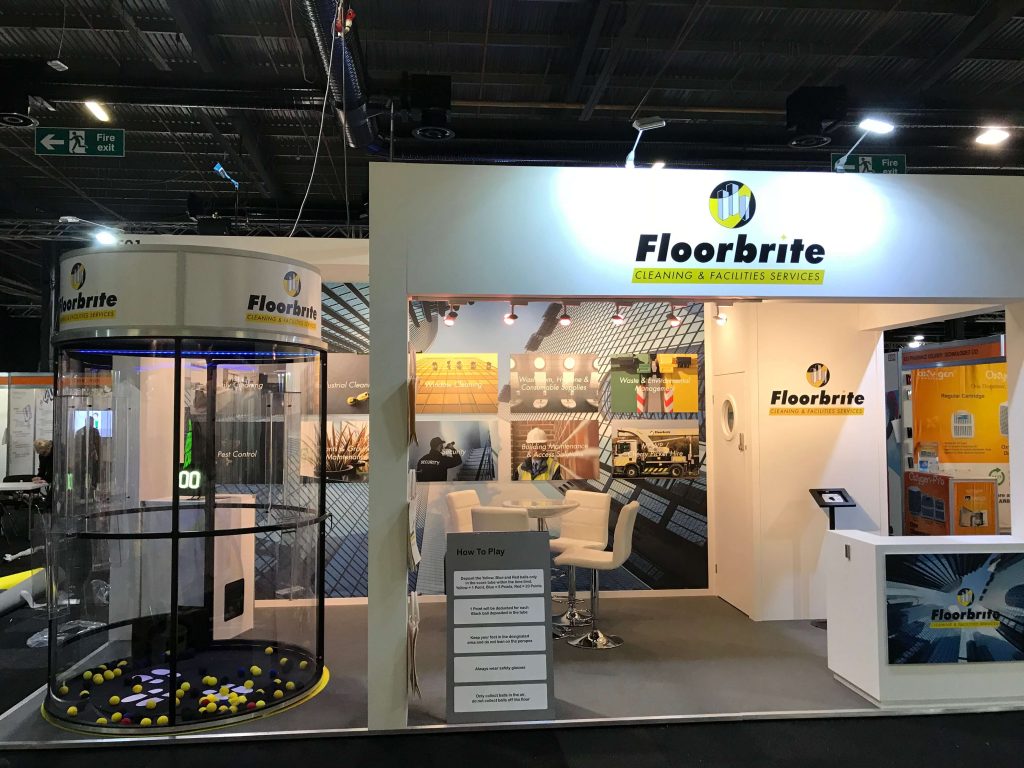 For this Floorbrite exhibition stand, we created a Crystal Maze-esque game, inviting attendees to catch as many balls as they could as they flew around them.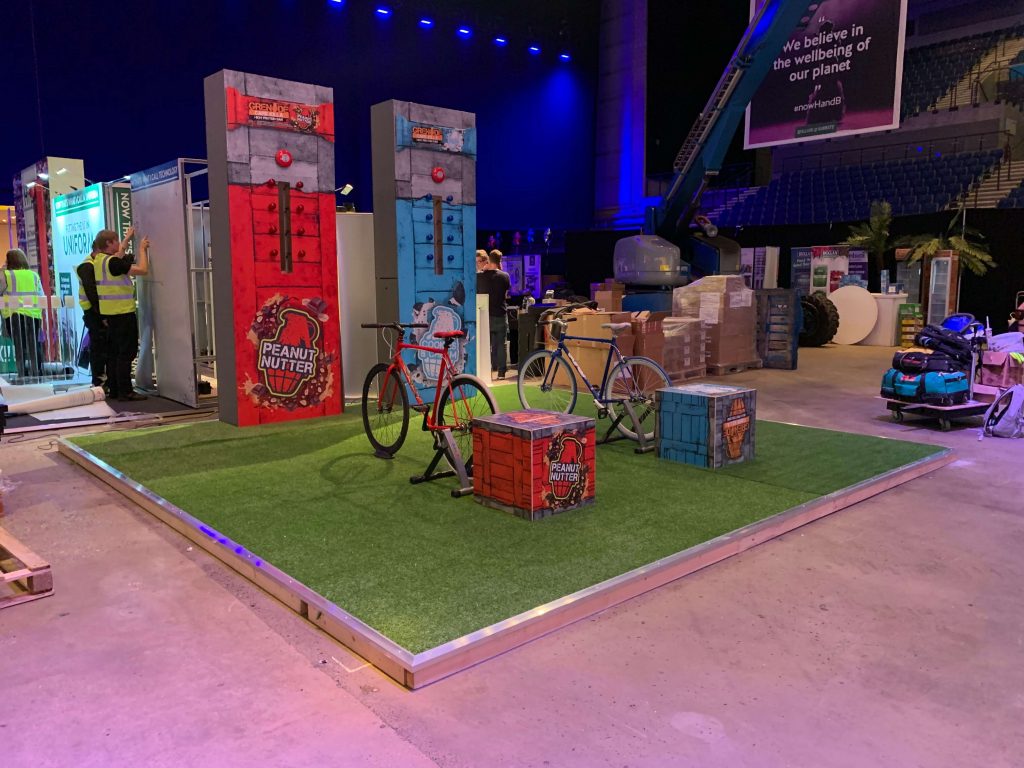 When working with Grenade, we incorporated a cycling challenge to help break the ice.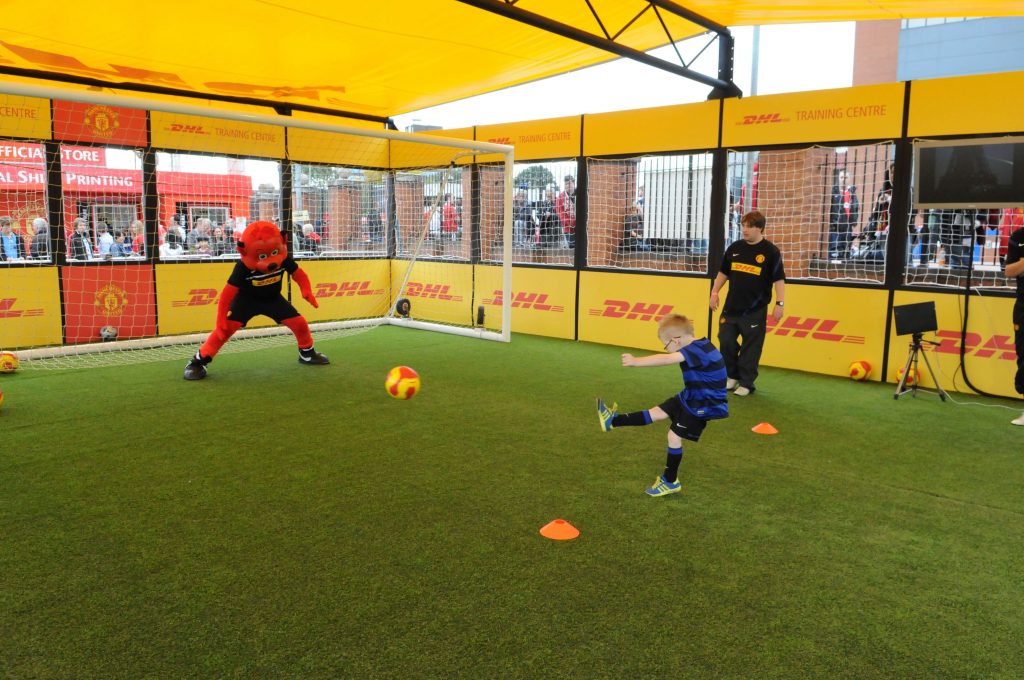 What better way to draw attention outside the Old Trafford than the opportunity to score against Fred the Red? We built this penalty shootout stand for DHL.
Idea #2: Create a Gallery Wall
If you'll be selling stock at the exhibition, it's important to show it off whilst avoiding a cluttered look. We achieved this for Beechfield, creating a retail display wall on their stand which cleverly disguised a stock room. The products acted as design features, whilst the stock room gave staff access to a large supply for on-the-day sales.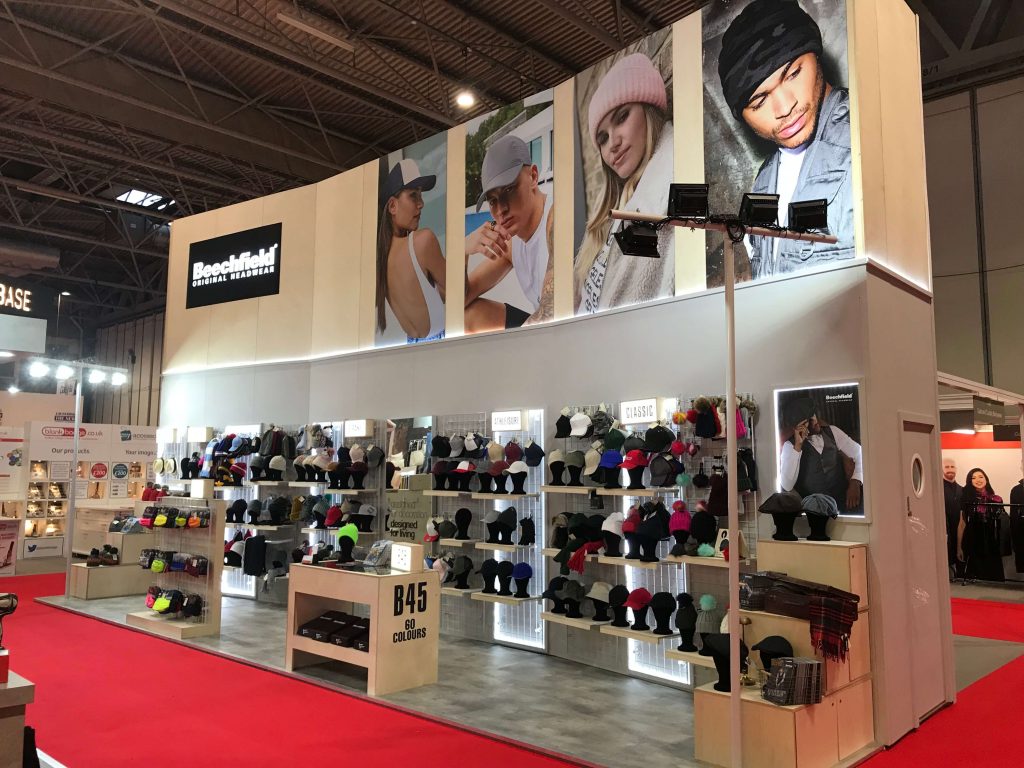 Idea #3: A Space to Call Your Own
A great way to create an immersive brand experience is to use an enclosed stand, like this one we designed and manufactured for Bert Frank. This opens you up to different lighting and sound possibilities to set the scene for your products. An equipment supplier could create its own mini-gym, showing exactly how their products would look on the gym floor.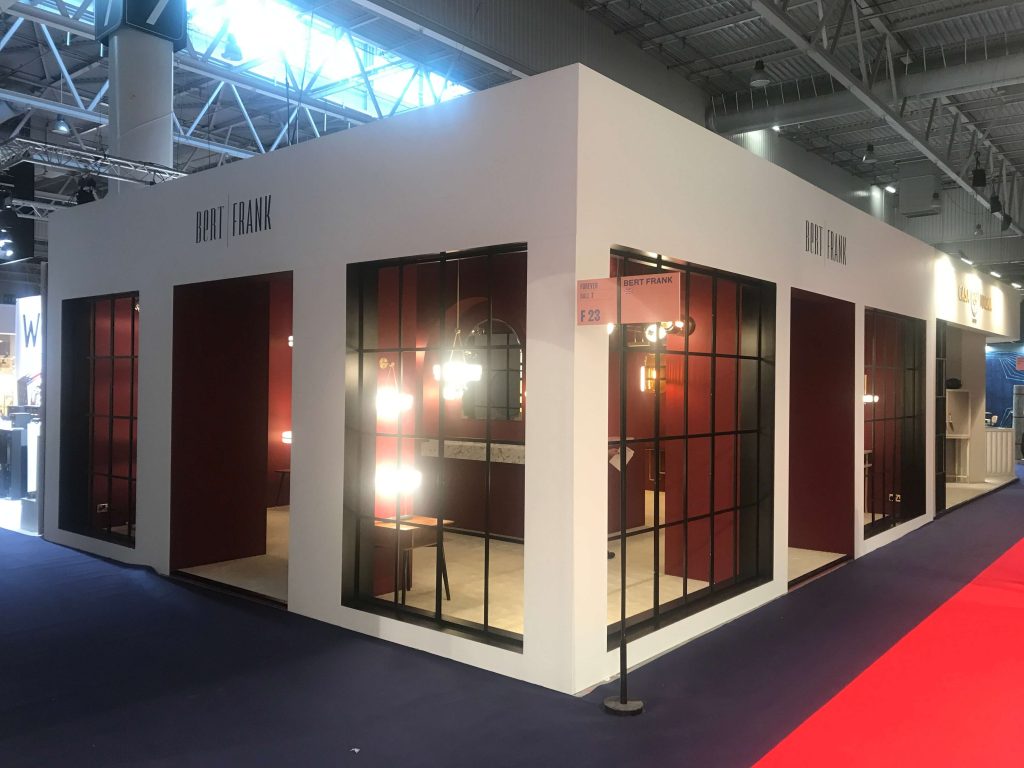 If you're looking for a bespoke exhibition stand manufacturer in Manchester, contact us today. We have extensive experience working with sports, health and fitness brands and would love to work with you to create a showstopping stand for your event. 
Call Us Today on

0161 509 6603