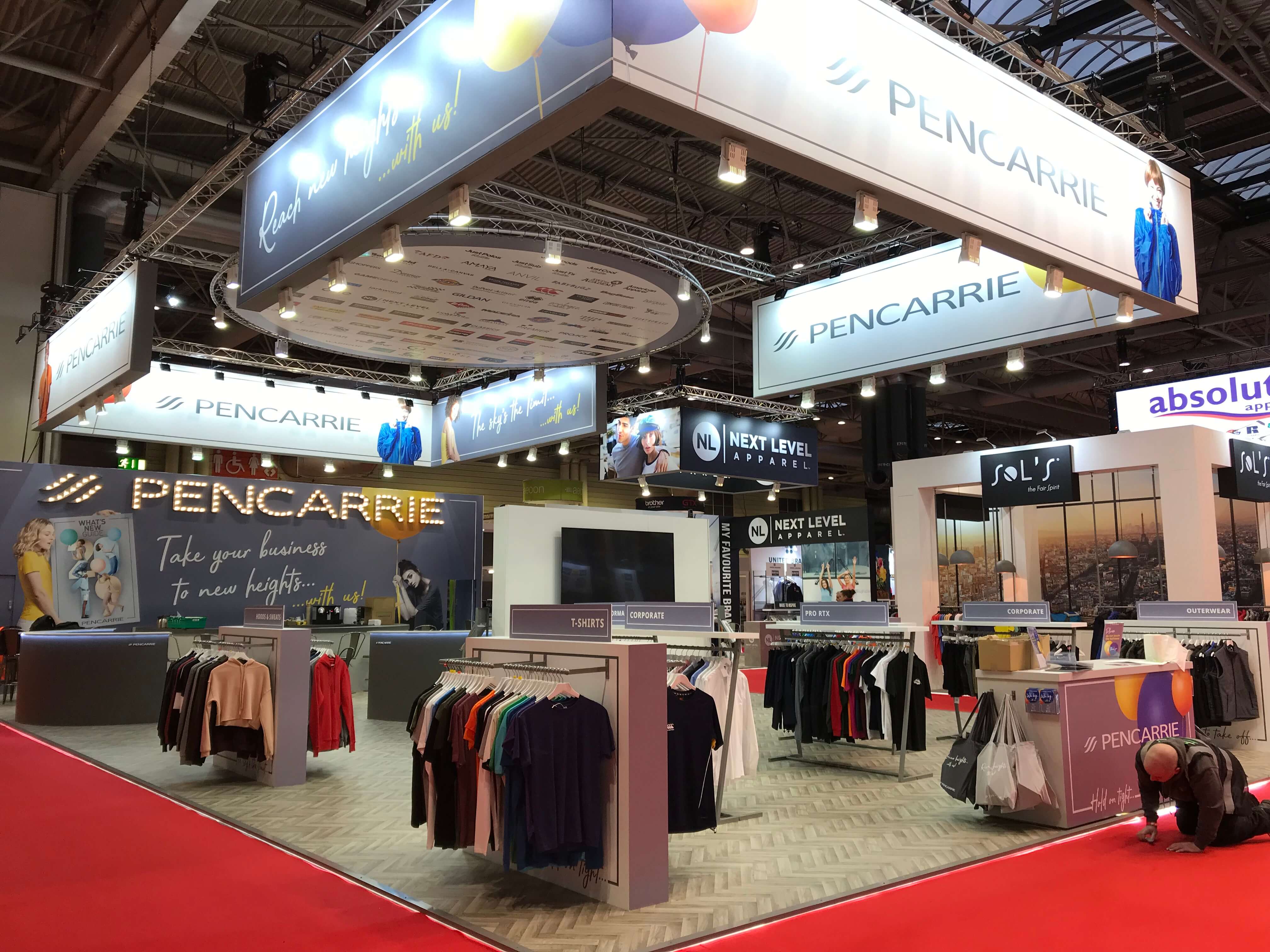 Exhibiting at the National Exhibition Center (NEC) should be on every brand's trade show bucket list. Our work takes us far and wide across the country and Europe to build show-stopping trade show displays for our clients. The NEC in Birmingham is a mammoth event centre with a rich history. The opportunities presented by an event here are second-to-none, being the biggest exhibition centre in the UK, and the seventh largest of its kind in Europe.
It's certainly popular with our staff. Keith Diggins, Project Manager, chose the NEC as his favourite venue for its locality and excellent facilities. Derek Duffy, Workshop Laborer, enjoys the Spring Fair the most – an event held at the venue annually since its opening in 1976.
At DD Exhibitions, we've designed and built a huge range of stands for clients exhibiting at this fantastic venue. Here are a few of our favourites:

Trade Show Displays Birmingham: Beechfield at Printwear & Promotion Live
Beechfield is a supplier of great value, great quality 'Retail Ready' headwear. We were excited to work with them for the Printwear & Promotion Live show. Printwear & Promotion is an exhibition dedicated to the UK garment decoration industry that saw over 6,200 attendees this year. This fantastic multi-faceted stand gave them the scope to differentiate product ranges from one another.

Trade Show Displays Birmingham: Meadow View Stone at Glee
Meadow View Stone is the UK's leading supplier of Decorative Aggregates and Landscaping Stone to the garden centre industry. We worked with them to build this mammoth two-story stand for their appearance at Glee (Garden, Leisure, Equipment, Exhibition); the UK's most valuable garden and outdoor living trade show. This stand demonstrates the possibilities presented by NEC events, with their huge space and fantastic infrastructure, creativity is the only limit to your stand.

Trade Show Displays Birmingham: Pencarrie at Printwear & Promotion
With a portfolio of over 50 brands, PenCarrie is one of the leading distributors of clothing to the promotional and leisurewear sector, supplying customers throughout the UK, Ireland and overseas. We loved getting creative with them to design and build this stand. We maximised the aerial space in this space only stand by creating a centre piece to showcase their brands, including American Apparel and Dickies.
If you're looking to exhibit at the NEC, give us a call today to find out how we can design and build you a stand that will pull in the crowds.