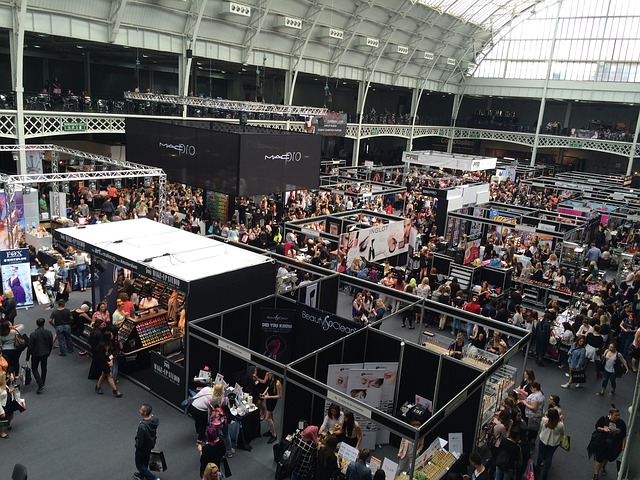 There are so many ways to get your business out there, but choosing an effective marketing mix can be a challenge for many small businesses. Trade shows and exhibitions are a tried and tested form of marketing. Many smaller businesses believe they're not ready to exhibit, or that they'll get enough value by just attending. Although you're sure to get something out of the experience, nothing really beats having your own booth with a bespoke exhibition stand design. In this blog, we'll show you how your exhibition stand can be one of the best tools for growing your business.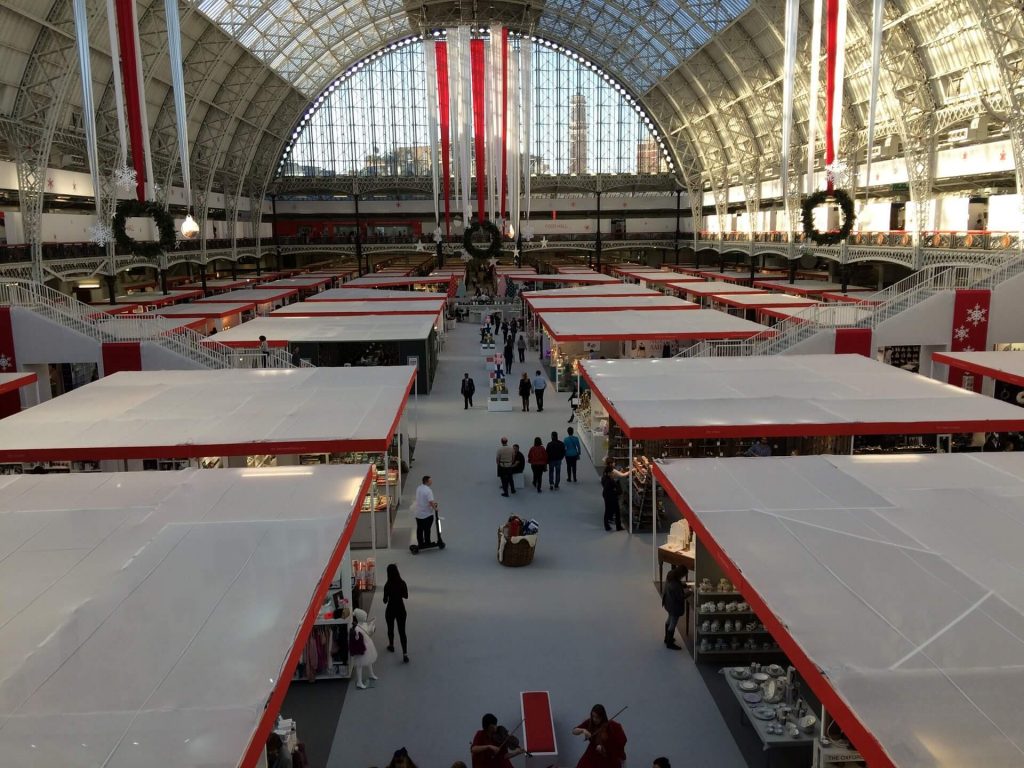 Wow the crowds with bespoke exhibition stand design.
Exhibitions can draw massive crowds with some European shows boasting tens of thousands of attendees. And let us tell you, it's a lot easier to make an impression with a stand than with a business card! If you decide to exhibit you'll likely be given the choice between a space-only or shell scheme booth. Where shell scheme booths simply allow you to add graphics and some limited props, space-only booths allow you to install a bespoke exhibition stand. The possibilities are endless here, and having a stand that starts conversations is going to instrumental in growing your audience.
Make sure your Exhibition Stand Design is functional.
Steve Job's is famously quoted to have said that "Design is not just what it looks like and feels like. Design is how it works." Although somewhat overquoted, we think Jobs' sentiment here sums up our approach to exhibition stand design. Not only must it wow the crowds but it must serve you and help you achieve your business goals, too. Ensure you integrate the tech, furniture and storage you'll need depending on your goals.
Share a 'Behind the Scenes' trade show journey on social media.
Growing your business is all about getting in front of the right people at the right time. Why not try and introduce yourself to potential contacts before the show? Drop them a message saying you'd like to meet and find out where their stand is. A great way to build excitement and to continue 'popping up' in front of these contacts could be to share 'behind the scenes' content on your social account. Not only will this tell a personal story about your brand, but it will start to build a relationship with the audience attending the event.
Connect with new contacts before, during and after the show.
This is arguably the most important tip when it comes to exhibiting. Hitting the trade show circuit is an investment, so get the most out of it by connecting with people before, during and after the show. We just touched on a way to create a buzz on social prior to the event, but get creative and think of other ways, too. Reach out to people on LinkedIn before and during the event, schedule coffee catch ups and always follow up quickly. Exhibitions give you the opportunity to build incredible business relationships; make the most of it!
Here at DD Exhibitions, we design and build custom exhibition stands that help achieve success at trade shows. Give us a call today to find out how our expert team can make your dream stand a reality.
Call Us Today on

0161 509 6603