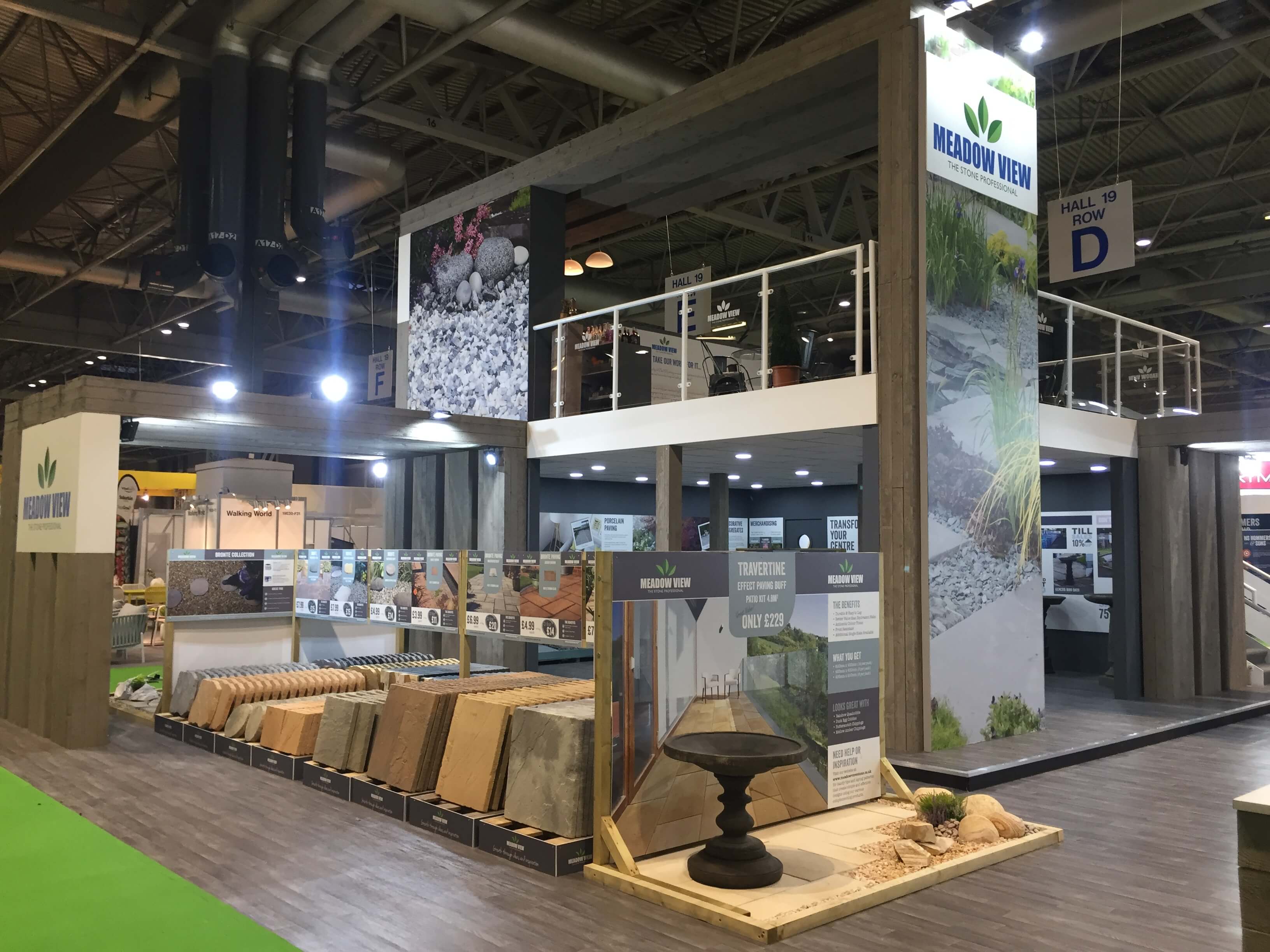 One of the best things about exhibitions is their accessibility. Whether you visit as an attendee or takeover a mammoth space-only stand, anyone can benefit from the events. Of course, as we're exhibition stand designers, large-scale trade show exhibits really excite us! Big plots are an opportunity to get creative, and even if working on a smaller booth, these stands are a big source of inspiration for us. In celebration of big, bold and beautiful stands, we've compiled a list of our favourite large-scale exhibits:
Wow-factor Trade Show Exhibits

Arthouse's Trade Show Exhibit at Heimtex 2019
A big, space-only plot can be overwhelming for exhibitors and many approach us unsure of where to start, or how to best showcase their products in such a large space. For this Arthouse stand at Heimtex, we divided the space into mini showrooms, each with a curated selection of their beautiful products. The result was fantastic, with attendees able to immerse themselves fully into Arthouse's style.

Beechfield's Trade Show Exhibit at Printwear & Promotion 2019
A space-only plot was well suited to Beechfield's needs, as they have several different brands underneath their name. At Printwear and Promotion, we used different plots and walls to create clear and separate areas for each brand identity. The result is a product-focussed display that gave attendees a chance to explore each of Beechfield's personalities.

Pencarrie's Trade Show Exhibit at Printwear & Promotion 2019
Similarly to Beechfield, Pencarrie is an umbrella brand with many others underneath them. This stand made creative use of suspended signage to catch the attention of attendees. The hanging signs signposted each distinctive area of the stand, with one central display listing each brand and drawing them together.
If you're thinking about going big next time you exhibit, call our friendly team of experts for advice and ideas to get you started. Click here to contact us today: 
Call Us Today on

0161 509 6603