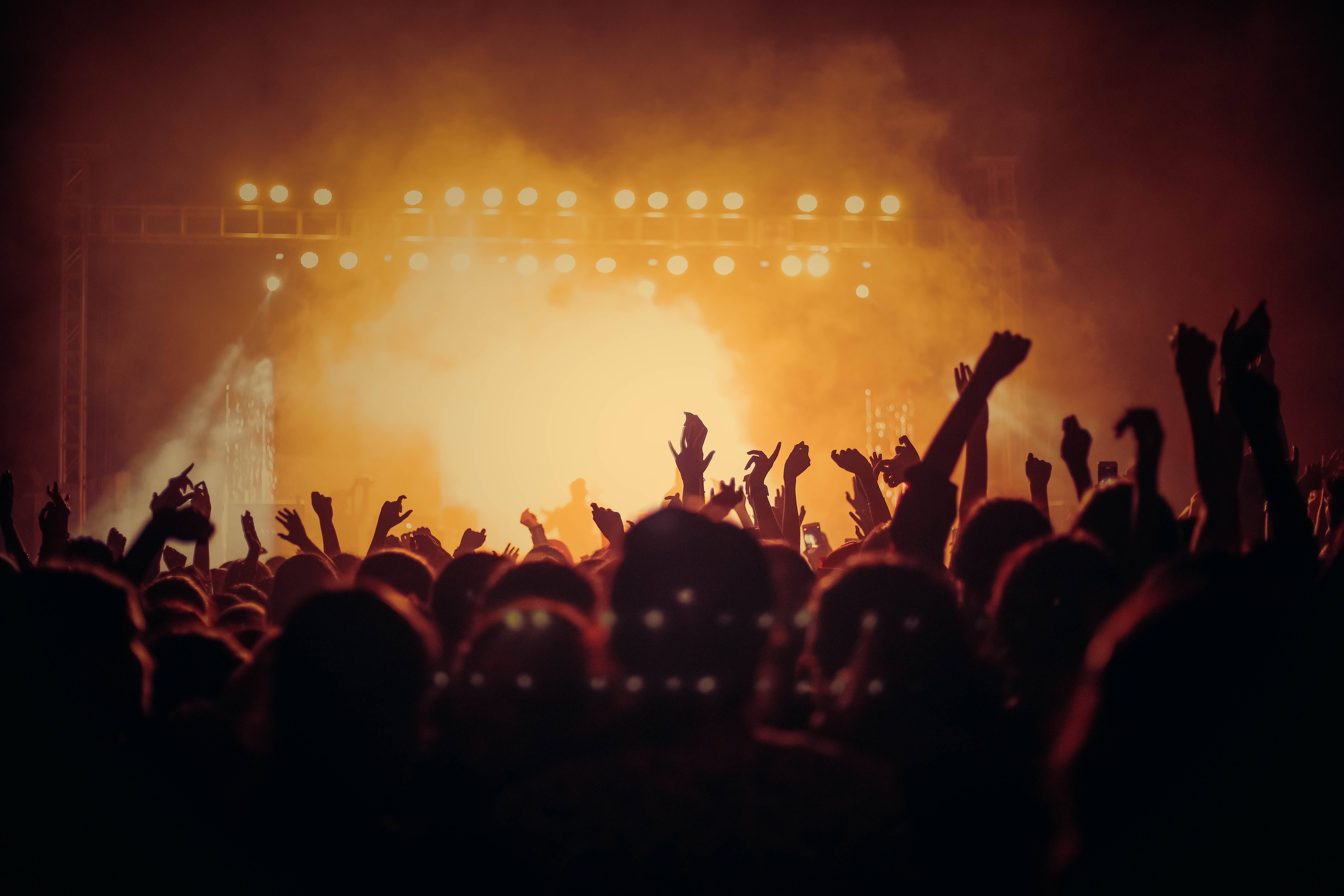 Live music events present brands with a challenging crowd – research shows that most concert and gig-goers fall into the advertising-sceptic millennial bracket. We recently discussed strategies to engage this audience as well as sharing some first-time trader tips for exhibiting at music festivals, but how can your stand design complement your plan and help you achieve success?
Let us inspire you to create the perfect stand for music festivals and events…
Live Music Events Stand Design Idea 1: Lots of room for activities…
You could make the most of the high-spirited crowd by making your exhibition stand the set for a fun activity. We recently designed and built a stand for Manchester United and DHL, where visitors had the chance to score a goal against Fred the Red:
View this post on Instagram
Live Music Events Stand Design Idea 2
: 
An exclusive experience
Stand out in the field and online with an exclusive lounge. Use your exhibition stand to create a venue on site that offers gig-goers a unique experience and something to brag about on social media. Make sure you also gain from this; you could ask visitors to follow your brand on Instagram to gain entry, or to sign up to your mailing list for a free drink. Think along the lines of American Express' Platinum Lounge at Coachella and the O2 Priority lounges that appear across venues in the UK. Here's a rooftop lounge we built from the Aegon Championships:
View this post on Instagram
Live Music Events Stand Design Idea 
3: 
Somewhere to put their feet up…
We've written a lot about the power of experiential marketing for tapping into a millennial audience. It doesn't have to be high-energy or a wild activity; you could offer the tired and wary music festival crowds a sanctuary amongst the madness instead. This two-tier stand we built for Meadow View Stone is an example of a creative refreshment area integrated into a stand. Imagine the panoramic view of the festival grounds that could be achieved!
View this post on Instagram
Music events give brands the scope to really think outside of the box and deliver unforgettable interactions with potential customers. Call us today to work with us on an outdoor event for 2019.